Our approach to delivering word-class websites based on Sitecore
Assessment and digital strategy
We'll analyze your current system and business needs and then offer ways of addressing them.
Sitecore technical audit and tuning
Brimit will conduct a comprehensive audit to determine priorities and next steps for improving your existing Sitecore website.
Sitecore website development
Brimit will deliver an innovative and sophisticated website capable of managing large amounts of content.
Marketing automation and personalization
Brimit connects CRM, e-mail, sales lead tracking systems, and internal systems for boosting sales and gaining better insights into customer preferences.
Sitecore integration with third-party systems
Brimit links Sitecore for extending your toolset. We can connect your website with CRM, custom search engines, digital asset and order management systems, etc.
More about
Sitecore Integration
Sitecore upgrade and support
Brimit helps to upgrade to Sitecore 9 quickly and smoothly. We also provide ongoing site maintenance to keep it operating smoothly, allowing you to focus your internal resources on more important projects.

Brimit delivers professional Sitecore websites for various businesses
Industry leaders
Receive a comprehensive set of content management tools
Improve online conversions through marketing automation
Enhance customer engagement through personalization
Connect sales, marketing, partners, and support teams
Sitecore partners
Speed up time to market for customer projects
Rescue project delivery
Reinforce their Sitecore teams with certified engineers
Upgrade the skills of their in-house teams
Digital agencies
Access a team of certified Sitecore engineers
Consult with Sitecore marketing automation experts
"At Brimit we've found some very skilled people with the proper professional qualifications and the willingness to follow technical requirements. We would definitely recommend Brimit for software development projects."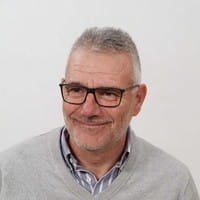 Mimmo Garibbo
Director of GM Servizi Srl, Sitecore Gold Solution Partner
Tools we use
Experience Platform
A multisite, multilingual content management system allowing users to create content once, personalize it, and display it across channels

Experience Commerce
A platform for managing inventory and personalizing end-to-end shopping experience—before, during, and after the transaction
Experience Analytics
A tool that provides marketers with detailed reports for identifying patterns and trends in usage data collected from their websites or other external data sources
Sitecore Cortex
A marketing toolset that can leverage AI and machine learning to turn large amounts of data into actionable insights
Brimit has participated in some of the largest Sitecore projects
Consult an expert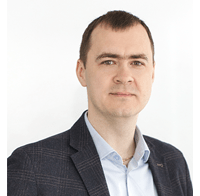 Alexey Vershalovich
Solution Architect, Sitecore Strategy MVP
Get a professional Sitecore website that delivers great results
Tell us about your project