The customer
Based in Sharjah,
United Arab Bank
provides corporate and retail banking, trade finance, SME banking, and treasury services. The bank was established in 1975 as a joint venture between UAE investors and a French financial conglomerate. Now, the financial institution operates 11 branches across the United Arab Emirates.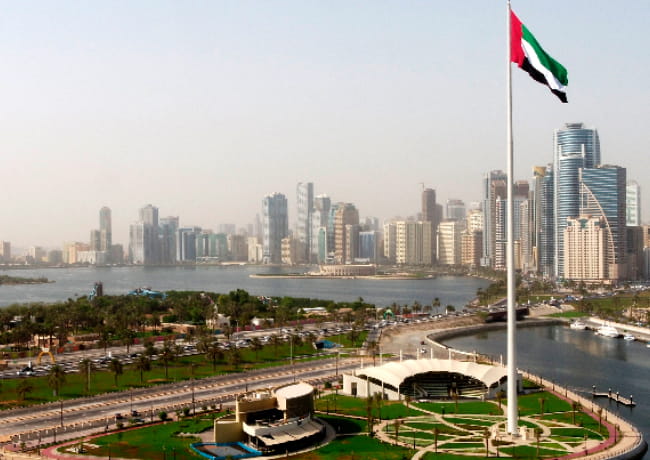 Digitizing banking services
A leading provider in the country, United Arab Bank was committed to implementing industry best practices for the sake of superior customer experience. As part of its digital strategy and ambition to expand, the organization wanted to develop a full-fledged online banking solution that would meet global banking standards.
The bank's top priorities for the project were smooth integration into the existing business workflows and technology ecosystem, security, and an easy learning curve for its employees.
Brimit was brought to this project through a partnership with Sixth Frame, a consulting firm that provides UX/UI services. Brimit was responsible for website development, while Sixth Frame delivered the system's graphic design.
Business-critical integrations
Brimit's team built
a website based on Sitecore
as this technology offered all the necessary instruments for addressing the firm's online banking needs: from marketing automation and content personalization to centralized data management and refined security. Then, Brimit integrated the new website with several of United Arab Bank's systems that are responsible for the following essential workflows:
Business process management. This helped to facilitate customer onboarding and track service requests efficiently.
ATM monitoring. The website featured a locator section that provided updates on whether ATMs were up and running. In addition, it became possible to search for a local branch and find out its hours of operation and available services.
Lead and complaint management. This allowed the customer's sales team to aggregate leads from the website and assign them to the appropriate team members.
Customer support. Via the new website, it became possible to chat with an idle customer or offer to call him/her back. If a customer failed to get results during a search for content, the system would identify the incident and report it.
Loyalty program. Now, the bank's employees could set up parameters for factoring reward points into the prices of its services.
Customer communication management. By identifying the preferred way of communication (SMS, e-mail, in-app, etc.), the system would use an omni-channel approach to notifications.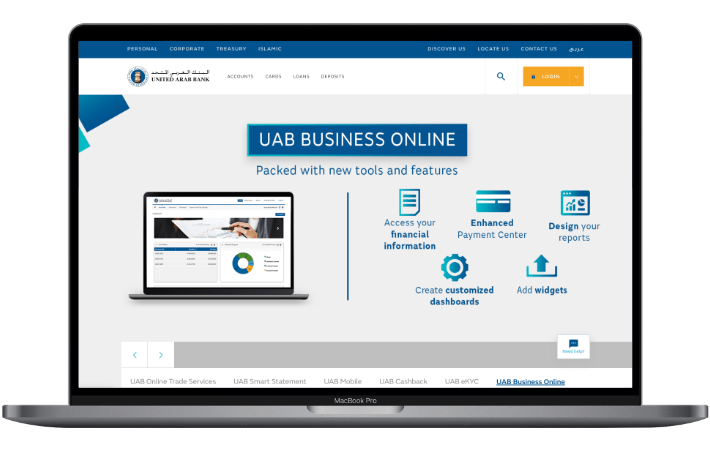 Behavior analysis and personalized content
Brimit also made it possible to analyze user behavior on the website, thus contributing to user profiling. Based on such profiling, the system would deliver personalized campaigns (e.g., if a user accumulated a certain amount of bonus points) and trigger pop-up messages to inactive users. Our team also enabled predictive search on the website.
Aspiring to help the customer use the new system efficiently, Brimit delivered an on-site training that focused on content management and fine-tuning Sitecore.
A full-fledged online banking solution
In partnership with Brimit, United Arab Bank developed a cutting-edge online banking platform that smoothly integrates with the organization's business processes. Now, the customer can analyze user behavior and personalize marketing campaigns, tailoring its digital experience to the needs and expectations of the target audience. Thanks to the hands-on training Brimit provided, the bank was able to both ease the learning curve for its employees and get the most out of the new system.
Highlights
Integration with core business processes: from new customer onboarding to ATM monitoring
User behavior analysis and personalized marketing campaigns
Hands-on training for customer employees