The customer
Based in the Netherlands, RAI Amsterdam operates as a provider of exhibition venues. Hosting dozens of events, both local and international, the organization also assists its customers in delivering marketing campaigns around exhibitions.

The problem: Inefficient processes
Annually, the customer hosted around 20 regular exhibitions of a different scale. For each event, the company would create an individual website—as part of the marketing strategy worked out by Brimit—targeted at attendees, but primarily, at exhibitors.
When RAI Amsterdam turned to Brimit, the existing websites lacked any lead generation pipelines, which dramatically impaired its ability to acquire new exhibitors. With Brimit, the company sought assistance in building an efficient lead generation strategy and automating the underlying pipelines via Sitecore implementation.
(Brimit became involved in the project through its partnership with Lukkien Media Production, a provider of content production services, and which was responsible for UI design and project management for RAI Amsterdam.)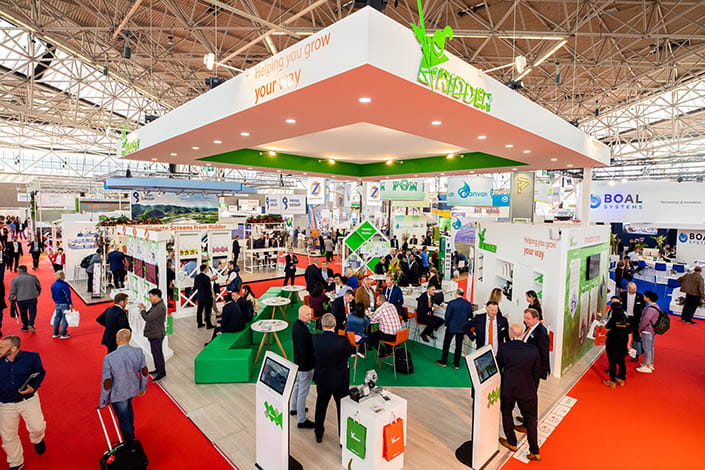 The solution
Sitecore was chosen as the technology behind the development of a website for one of the major exhibitions organized by the customer. Delivered in a manner promoting ease of customization, the website would serve as a foundation for building equivalent solutions for other events.
Using the behavior-based marketing automation available through Sitecore, Brimit implemented a pipeline to identify potential exhibitors and push them into the customer relationship management system (CRM) after lead qualification.
Such automation made it possible to detect leads by tracking user actions on the website. When taking a particular action, each user triggered a mechanism that converted him/her into a lead or assigned him/her a certain number of points. Upon gathering a set number of points, a user was then pushed as a lead into CRM.
A user was immediately qualified as a lead by taking the following actions:
filling out a contact form
filling out a registration form
subscribing to a newsletter
A user scored qualifying points by taking the following actions:
downloading available materials
browsing through available content (video, participant list, etc.)
browsing through a detailed pricing page
viewing a floor plan
Brimit's team also enabled the solution to initiate mailout. This qualification system can be fine-tuned to suit the needs of each particular marketing campaign.
Next, Brimit integrated the new website with Dynamic CRM to push leads. By customizing this integration, the team made it possible to push each single lead in real time once a user is sales-qualified as such for further processing by the company's marketing experts.
The results
Thanks to Brimit's expertise in Sitecore-based development, RAI Amsterdam built a lead generation pipeline and automated lead processing. With a solution that made it possible to identify leads in real time, the company was able to acquire partnerships with new exhibitors worth around a hundred thousand euros—and in the course of just a few months.
project Highlights
Enabled lead generation pipeline
Automated lead processing
Acquired a six-figure revenue in just a few months
Technology Highlights
Integrating Sitecore with Microsoft Dynamics 365