The customer
The customer is one of the world's largest retailers of luxury cars. The company offers new and used vehicles and provides aftersales, resales, and insurance services. The retailer has over 30 franchises and an extensive network of showrooms and service centers around the globe.
The customer had been using Salesforce but needed assistance from tech-savvy specialists to be able to use some of its more sophisticated features. Initially, Brimit's team integrated the customer's Sales Cloud with the car retailer's proprietary CRM, enabling the synchronization of leads, customers, and opportunities. Then, the customer asked us to help make their marketing campaigns more advanced and personalized. To that end, our team focused on several key areas.
Working with CTAs
Brimit's team was responsible for creating the call-to-action buttons connected to the CRM in email templates to help the customer make effective marketing offers to their addressees.
It would be impossible to work with CTAs in SFMC without AMPscript, a specialized language that can be used to include additional information in a message. When an addressee clicks on a CTA, a record is automatically created in Salesforce—as a rule, in Sales Cloud—so that the addressees' responses can be monitored and addressed.
Creating landing page forms
We also helped create landing pages with custom forms that addressees can open from an email to answer questions. The information from the custom forms is then saved in the customer's Sales Cloud and can be used for marketing purposes.
Creating landing pages with custom forms in Marketing Cloud is possible thanks to CloudPages—an application for creating and publishing targeted marketing content—and AMPscript. Unlike standard subscription forms in Marketing Cloud, custom forms have options for branding with the elements of a corporate design as well as changing a form's layout and the position of its blocks. It's also possible to create elements such as checkboxes, which allow addressees' data to be collected and sent to Sales Cloud. Applying custom forms made it easier for the customer to process data about their addressees' preferences and define audiences for future marketing campaigns.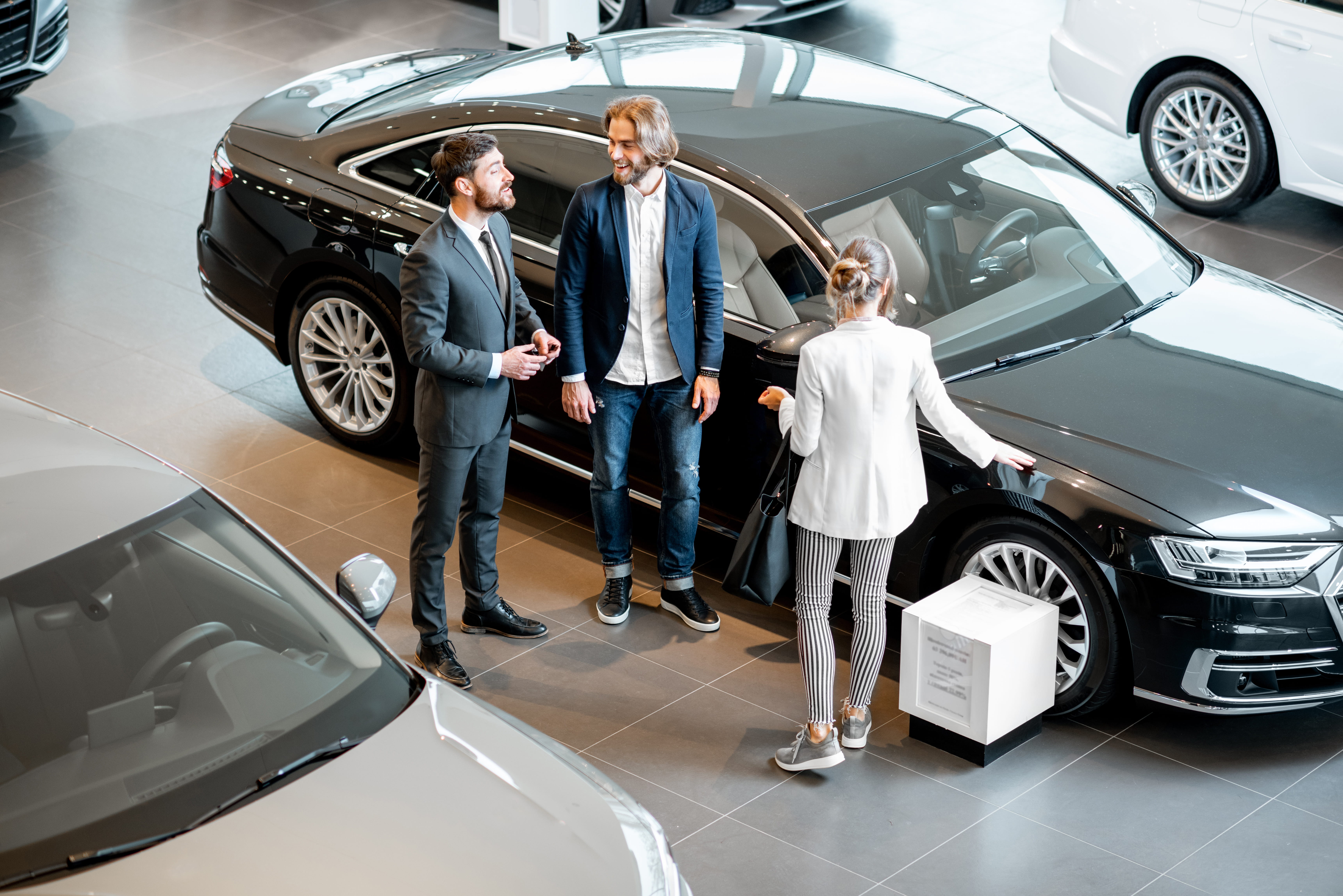 Creating personalized emails
Brimit handled the creation of personalized emails in the customer's Marketing Cloud in a way that boosts email open rate and conversions. To personalize emails in Marketing Cloud, we used AMPscript and personalization strings, which allow subscriber attributes—such as name, car make, and model—into an email. Personalization strings can be applied in an email's subject line, preheader, or body using both HTML and text editors.
Designing complex marketing campaigns
We helped our customer create several marketing campaigns that involved generating new email audiences and updating existing audiences by using information from several databases. For example, we implemented a campaign for clients who bought certain car makes at a specific time, which meant combining information from the databases about which customers bought which cars in a certain year.
To combine information from several databases to build a new audience, you'll need to apply knowledge of SQL—join clauses in particular. Then, the new database must be uploaded to Salesforce, where it can be saved, stored, and updated when needed. It's also possible to create a flow for file import/export to add source databases that are kept outside Salesforce. Such technical capabilities allow the customer to apply various audience segmentation models and launch targeted marketing campaigns.
Salesforce provides flexible options for segmenting audiences and creating and launching targeted marketing campaigns. However, some outstanding opportunities only become accessible when specific technical knowledge and tools are applied. And this is where Salesforce professionals can help businesses take their marketing communication to the next level.
RELATED ARTICLE For more about messaging customers from Salesforce, check out our post about the ways to send text, WhatsApp, and Viber messages in Salesforce.
project Highlights
Enabled the customer to monitor and address client responses to CTAs immediately
Created landing pages with custom forms to collect as much data as possible on customer preferences
Personalized emails to increase open rate and conversions
Built up new audiences from the existing ones to launch targeted campaigns
Technology Highlights
Configuring Salesforce Marketing Cloud for advanced marketing campaigns
Applying AMPscript and CloudPages in addition to standard product tools