The customer
MunchFit
is a UK-based provider of restaurant-quality meals designed to meet specific fitness goals. The service delivers hundreds of thousands of meals annually, employs a team of over 30 people, and operates out of its own kitchen in London.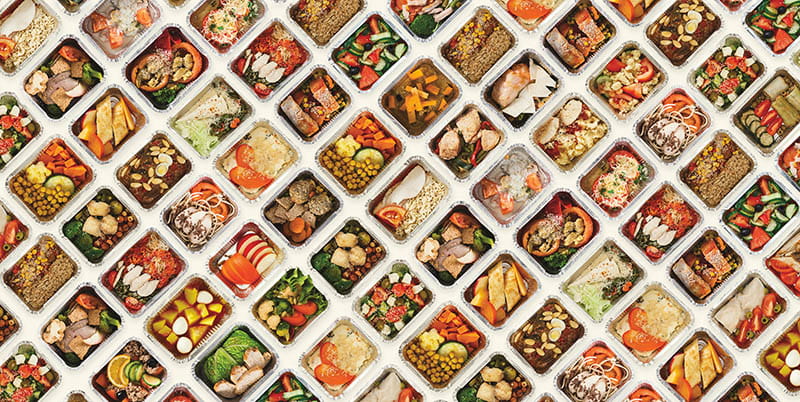 The need
The sales process at MunchFit was primarily offline. Customers subscribed to meal plans, and delivery was organized through a network of fitness centers.
Partnering with Brimit, MunchFit aimed to digitize the sales process by developing a new website and connecting it to essential systems for processing orders, syncing them with food production, organizing delivery, and managing customer service and accounting.
Besides, MunchFit was looking for a way to develop and nurture relationships with its customers. The company needed a software suite—for customer journey management; email, mobile, and web personalization; and advertising—connected to its CRM. Since MunchFit had already selected Salesforce Sales Cloud as a CRM, the company settled on Salesforce Marketing Cloud as the tool for its online marketing communications.
Digitizing sales
Brimit implemented a website that provided the right choice of meal plans based on customers' fitness goals, with an easy way to subscribe. The website featured an integration with Salesforce Sales Cloud that made it possible for MunchFit to manage most of its business processes on a single platform using the Salesforce Lightning Experience. This enabled MunchFit to:
Manage meal plan subscriptions and customer profiles
Receive and process orders
Send orders to kitchen management software, where MunchFit keeps meal plans and recipes and plans daily production volumes
Schedule and manage deliveries
Exchange data with Xero, MunchFit's accounting and invoicing system
Establishing a way to develop and nurture customer relationships
Brimit implemented the initial setup of the Marketing Cloud account and connected the Cloud with Salesforce CRM to use its customer data for future campaigns. After that, we created the first campaigns from scratch to interact with MunchFit's clients at different stages of their customer journey.
With the help of Journey Builder and AMPscript, we created an abandoned cart flow and improved transactional emails for purchases so that the emails contain everything the customer needs to remember—order days, types of meals, and allergens.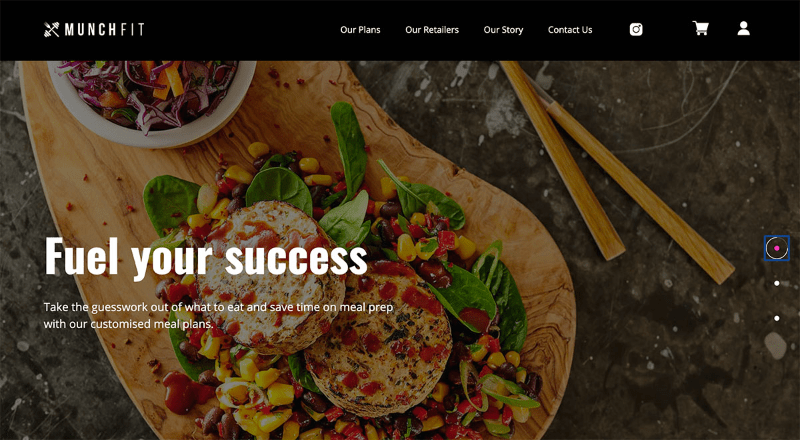 The results
Brimit helped MunchFit digitally transform its business by creating a seamless customer journey—from subscribing to a meal plan to delivery. This significantly improved the customer experience and positively influenced the company's brand value.
For MunchFit's employees, the new website and platform resulted in a new transparent sales channel and an efficient tool for managing company processes. Integrations with a number of systems provided a single view of customer profiles from within Salesforce, truly transforming MunchFit's relationship with its clients.
Using Sales Cloud and Marketing Cloud together provided additional opportunities for MunchFit by bringing together data from marketing and sales sources and obtaining a complete customer profile, including:
The sales department sharing prospects with the marketing department for nurturing
Automated customer onboarding after sales reps close a deal
Implementing upselling and cross-selling instead of bombarding customers with sales and marketing offers
Personalizing marketing communications with the help of a complete history of touchpoints with customers, including initial needs logged in their profiles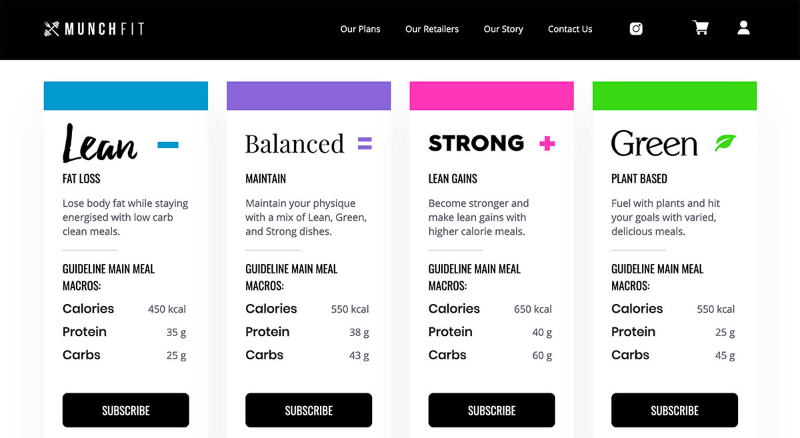 project Highlights
A new sales channel that is transparent and predictable
A single digital platform for managing business processes
A breakthrough in customer service and brand value
Technology Highlights
Integrating Salesforce Sales Cloud for managing business processes with a custom website
Connecting Sales Cloud with Marketing Cloud to use customer data for marketing campaigns