If you want to amplify your existing SharePoint portal, our SharePoint consultants will help you:
Determine whether your SharePoint is configured properly
Identify which of your business processes can be automated
Learn how to use SharePoint and other Microsoft 365 products effectively
Pinpoint useful functions that you can get by integrating SharePoint with third-party software
Create a roadmap for SharePoint development and identify the resources you need to implement it
What's next
SharePoint development & customization
Brimit will help you go beyond the core functionality by transforming your processes with customized SharePoint features or adapting SharePoint to previously established processes.
More about SharePoint development services
SharePoint integration
If your organization uses SharePoint, connecting it with vital systems will simplify your daily routine and streamline your operations.
If you are a software provider, extend your product with a connector for SharePoint, a leading content collaboration platform with 190 million users. Gain a unique selling point and expand your customer base.
More about SharePoint integration services
SharePoint migration
Migrating legacy portals to SharePoint or to newer versions of the platform helps upgrade their features, increases productivity, and reduces the cost of a company's digital workplace.
With Brimit you can evaluate your information architecture, identify migration blocks, and develop a comprehensive migration plan that eliminates data loss and downtime.
RELATED CUSTOMER STORY UASC created a Sharepoint-based collaboration channel for 185 regional offices
You are in good company
See how our customers improved business processes with a customized SharePoint portal
About Brimit's SharePoint consultants
With its passion for customer satisfaction, Brimit has been helping organizations transform their businesses using Microsoft products since 2011. Our team can guide you through the rapidly evolving Microsoft ecosystem so that you can stay aware of the most recent innovations and enhancements. Brimit is a certified Microsoft partner, and we are happy to share all our knowledge to implement your ideas and support you on your way to digital transformation.
Consult an expert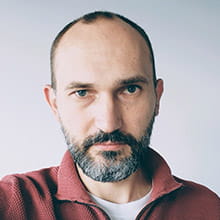 Andrei Zhurauski
Solution Architect, Microsoft Certified Professional
Get a 360° SharePoint consultation based on your business model
Tell us about your project