The customer
Founded in 1976, United Arab Shipping Company (UASC) is a global provider of shipping services. The biggest container shipping line in the Middle East, UASC serves 275+ destinations worldwide. Employing 5,000+ professionals, the organization's portfolio of services spans containerized cargo transportation, temperature-controlled and out-of-gauge cargo, etc. In 2017, the company merged with Hapag-Lloyd.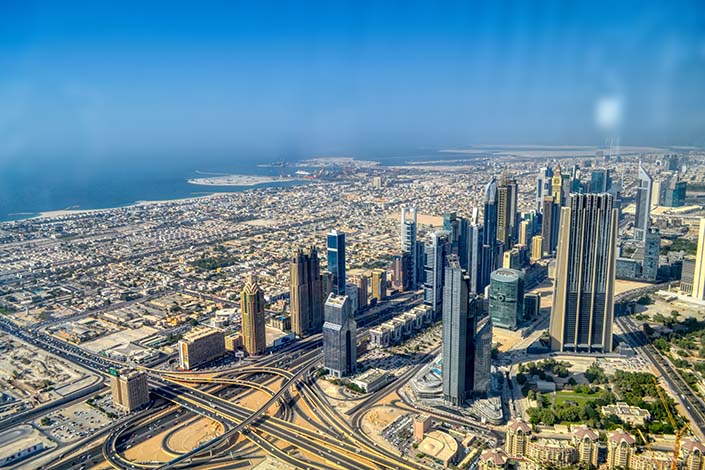 The problem: Inefficient workflows
With 185 offices across the globe, the customer was experiencing miscommunication issues through the lack of a unified, yet distributed channel of collaboration. The primary means of communication between the headquarters and regional offices was by e-mail. However, this model promoted inefficiency and confusion across regular workflows. For instance, distribution of major announcements and notifications was impaired due to an inability to separate them on a global and regional scale, prevent employees from replying to no-reply messages or multiplying e-mail threads, etc.
Furthermore, all the organization's documentation was stored in a third-party shared file system with no tracking functionality, versioning history, or role-based access, which gave them no control over sensitive information. In addition, it was impossible to access or download a required document using a mobile phone.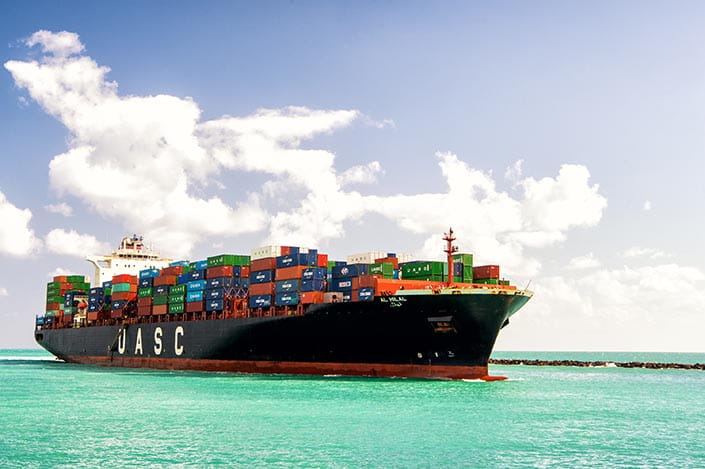 How was Brimit engaged?
Partnering with Brimit, the customer wanted to deliver a unified channel of communication and enable control over their documentation flow. While Sixth Frame was the agency responsible for design, Brimit was in charge of the software development side of the project.
The solution
Using SharePoint as the core technology, the team at Brimit delivered a web portal that serves as
a single channel of communication for 185 global offices
and encourages distributed collaboration across regions.
The system our engineers developed features a public workspace that provides up-to-date announcements and notifications for all the regional offices and departments throughout the organization. Meanwhile, the developers at Brimit decoupled the system into 21 collaborative environments—according to the number of departments in the company—to distribute and secure operations within each particular department.
Under this separation of processes, our experts provided the employees of regional offices with access to only relevant information. Each of the 21 environments provided access to local corporate news and events, as well as a document library. By establishing new business processes, the team at Brimit made it possible for users to track changes introduced to documentation, monitor version history, share documents in a secure manner, etc.
Finally, our professionals provided training for the customer's in-house team to teach them how to use the SharePoint-based portal and maximize the available functionality.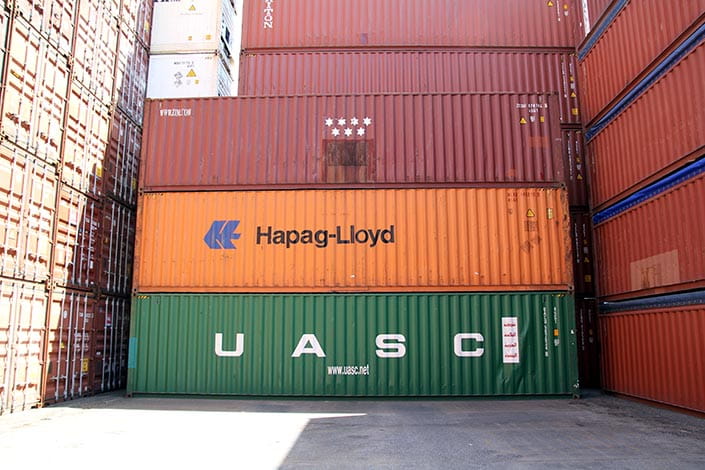 The result
With the help of the experts at Brimit, UASC established a single, regionally distributed channel of collaboration across 185 global offices. With improved business processes, the company gained control of documentation flows and achieved efficient communication across 21 departments. Finally, the organization moved 5 TB of data from a third-party file system into secure SharePoint-based storage that promoted role-based maintenance over documentation.

Highlights
A single, yet geographically distributed channel of collaboration for 185 regional offices
Enforced control over documentation flows