The customer
A Canadian software company provides a SaaS product for managing customer information, preferences, and customer communication. The product helps global retail brands use one-on-one relationships to modernize the in-store experience. This became possible by equipping employees of brick-and-mortar stores with an app that displays customer information and order history, enables communication in popular messengers, tracks birthdays and anniversaries, schedules post-purchase follow-ups, etc.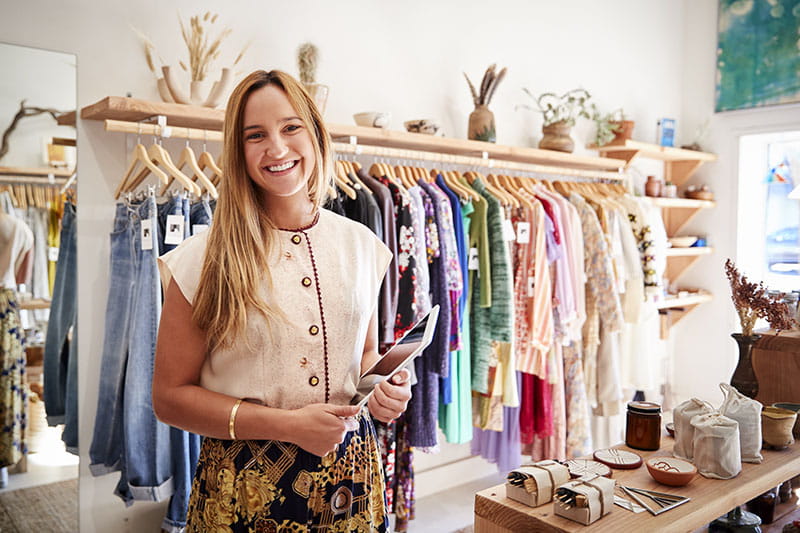 The need
Our customer's product was a mobile app for store associates and a cloud platform that served as a back end for synchronizing customer and product information with the mobile app. The platform lacked an integration with Salesforce Sales Cloud and B2C Commerce Cloud, the systems where a great deal of product users manage customer information and store inventory. Adding data from Salesforce to the platform was partly a manual process, which was not cost-efficient.
Partnering with Brimit, the customer aimed to create a reliable two-way integration with Salesforce. The integration would provide store associates with up-to-date information about customers and products, which would improve the overall in-store experience.
The solution
Brimit developed an add-on for Salesforce B2C Commerce Cloud and Sales Cloud that synchronizes the data between the platform and Salesforce. The platform and, consequently, the mobile app have access to the latest data, which improves the accuracy of customer profiles and the information that store associates provide to customers. The add-on easily connects the platform with Salesforce without coding.
The results
The company has helped brick-and-mortar retailers revolutionize the customer experience by blending the retail intimacy of the past with today's world of digital retail. The seamless integration with Salesforce adds more value to a great product and eliminates the time and effort spent on mundane tasks. Users of the product report a 15% increase in order sizes, a 10% increase in store sales, and a 20% increase in repeat purchases.