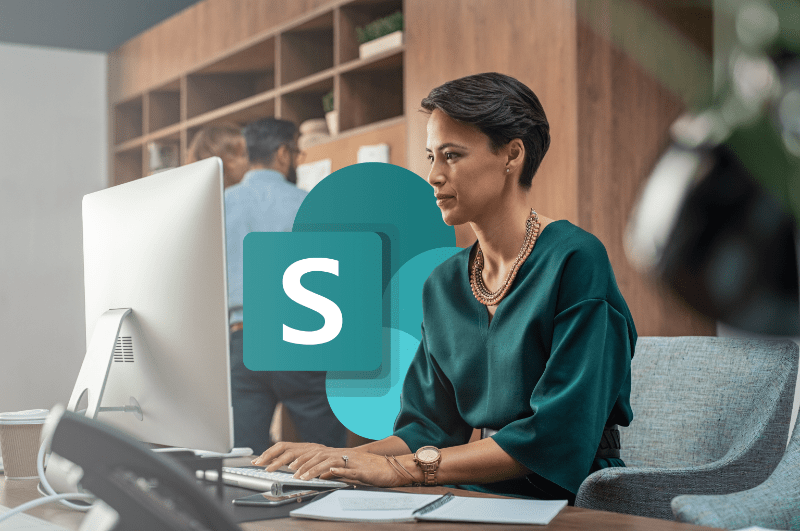 SharePoint is a powerful toolset for creating a self-sustaining corporate intranet. Organizations use SharePoint to connect employees as well as generate, store, and process key documents and data. But it is not the only work-related software they use daily.
In 2020, organizations worldwide with 50 to 99 employees were using around 24 software as a service (SaaS) applications. Another study shows that 43% of employees complain about spending too much time switching between different online tools and applications.
SharePoint integration with essential workplace software can save employees' time, keep them focused, and enrich their intranet with valuable data from third-party solutions. In this blog post, we will review the most beneficial SharePoint integration scenarios.
What can SharePoint integrate with?
Microsoft SharePoint integrates with various systems and solutions regardless of their providers.
Products from the Microsoft 365 Suite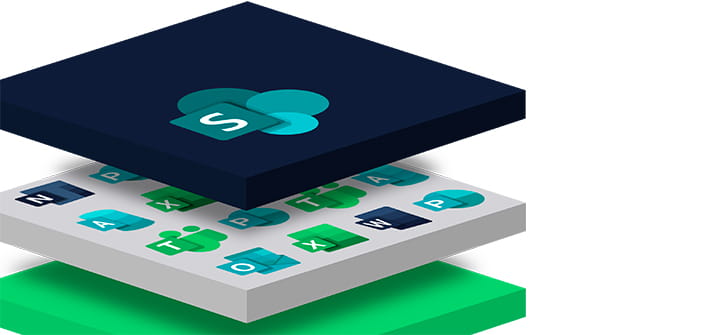 Since SharePoint is an integral part of the Microsoft 365 family of products, they are all interconnected by default. When logged in to a SharePoint account, a user can interact not only with content in SharePoint but also with content from other MS 365 apps. Yet, SharePoint's standard functionality might not be enough to run a process that is unique to a particular organization or to display specific data from another Microsoft 365 product. Such cases require creating new workflows.
Related customer story
A Customer Portal for a Consulting Firm
Finance
Accounting
Professional services
Microsoft 365
For example, using SharePoint lists is the obvious choice if you need to carry out a survey. It takes time to create a custom list and even longer to figure out how to share it outside the intranet. Here Microsoft Forms would be a better alternative. This service provides users with the ability to quickly build well-arranged survey forms that can be shared externally. Since it is connected to SharePoint, the form will send the responses to the intranet, where they will be populated into lists and used by other apps if needed.
Software Products Outside the Microsoft 365 Suite
Depending on your objectives, you can connect the products employees use regularly to SharePoint to streamline workflows that involve these products.

Client Relationship Management Systems (CRMs)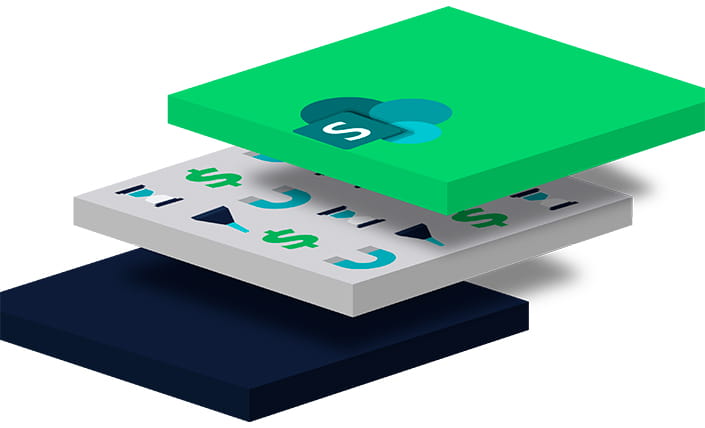 SharePoint integrates with CRM systems to help manage paperwork associated with sales and marketing processes. Filling in proposals, contracts, or agreements usually takes time and requires attention to detail. SharePoint integration with CRM allows sales and marketing teams to automatically insert CRM data into document templates every time a new document for a client needs to be prepared. This speeds up document creation and eliminates mistakes. CRM users can also store documents in SharePoint, which saves CRM storage space, reduces CRM storage costs, and provides document version control.


Enterprise Resource Planning Systems (ERPs)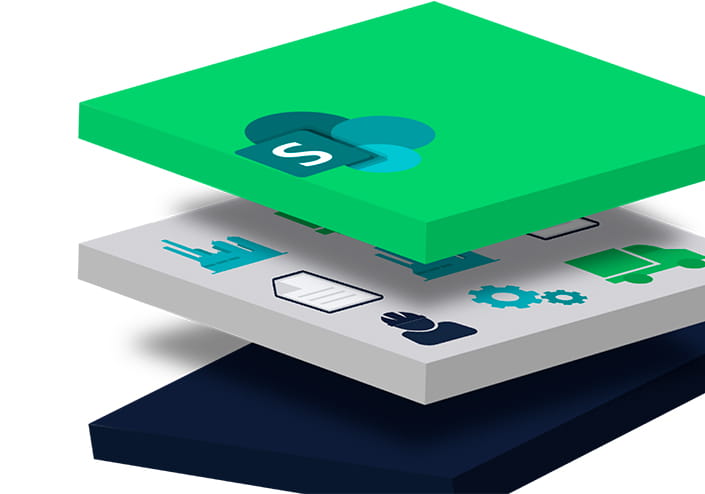 When used with ERP software, SharePoint adds value and helps manage scattered data from organization stakeholders. For instance, a company's partner or customer can upload invoices, delivery slips, and receipts to SharePoint, where they will be automatically recognized, parsed, and then uploaded to the correct folders in an ERP system.

Human Resources Planning Systems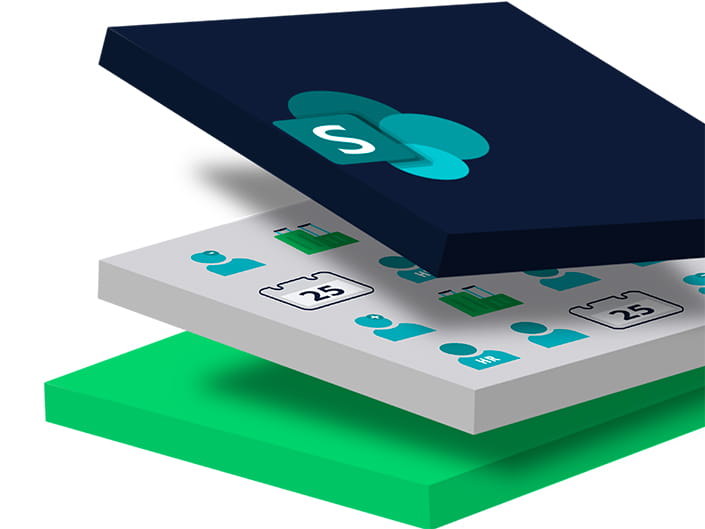 SharePoint integration with HR planning systems ensures correct and timely information delivery to relevant employees. In combination with an HR system, SharePoint provides employees with personalized access to their records. For example, employees can update personal information, conduct performance reviews, view and book annual leave, or view a payslip on the intranet.

IT Helpdesks
When connected to SharePoint, an IT helpdesk facilitates a self-service approach among its users and rapid incident resolution. SharePoint allows employees to use pre-populated forms and quickly create helpdesk tickets with accurate incident descriptions. Employees can also track the progress of their support tickets within SharePoint. Besides, when linked together, SharePoint and IT helpdesks enable IT specialists to create manuals for employees and synchronize knowledge bases.

Digital Asset Management Systems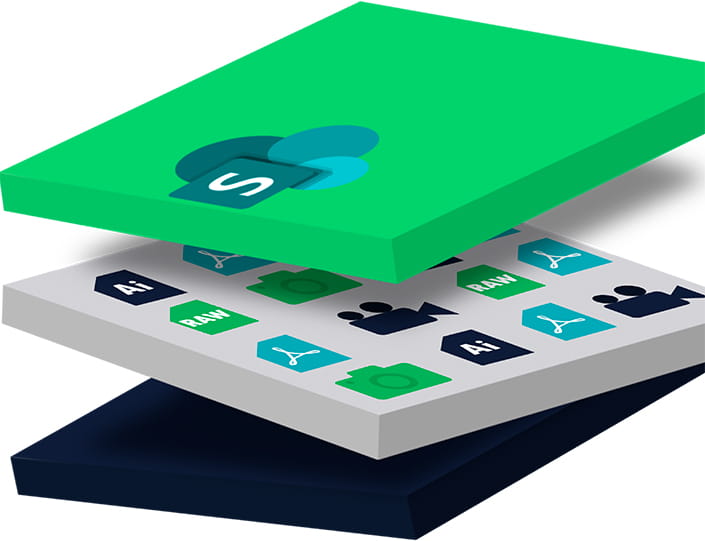 Creating news, presentations, and other materials to be shared within an intranet involves searching and uploading relevant media content from a DAM, which is rather time-consuming. When integrated with a DAM, SharePoint simplifies content management and distribution.
Picturepark, a provider of content management software products, created a one-tab experience for their clients by connecting their DAM to SharePoint. Now, clients can find digital assets from Picturepark's library right in SharePoint and use them for content created in their intranet.
Related customer story
Facilitating Content Management in Sharepoint with Picturepark's Digital Asset Platform
Project Management Systems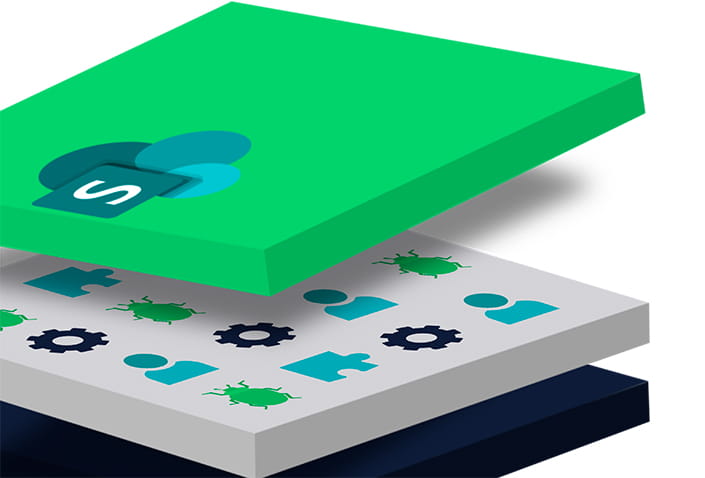 SharePoint adds visibility to team performance and streamlines work when tasks are synced with project management systems. First, employees can find their tasks from a PM system in SharePoint and track their progress. Second, SharePoint can serve as a content repository for a task management system. When employees' work involves operations with documents and files, tasks can be automatically created for files selected in SharePoint.
Other Integrations
SharePoint can be easily expanded whenever you need to deliver information and files stored in an intranet to other systems or add external data to SharePoint. If a third-party system allows for integrations, it can be connected to a SharePoint intranet in most cases. SharePoint integration services make it possible to use ready-made connectors and create custom integration scenarios when the SharePoint Framework (SPFx) is used.
Means of Integration
When a company needs to integrate SharePoint with another system, this can be achieved by several means, depending on the system itself and the tools available.
Connectors
When SharePoint needs to be integrated with a well-known solution outside of the Microsoft 365 family, it is best to look for available connectors on
Microsoft AppSource
. If no ready-to-use application suits, an organization can have a custom connector created for internal use.
Microsoft Power Platform
Microsoft Power Platform consolidates tools for analyzing data, automating workflows, and building new applications around data and processes within the Microsoft 365 ecosystem. Power Platform brings together several useful tools for creating connectivity between the products in the Microsoft 365 suite, including SharePoint. To benefit from the Power Platform products and data, organizations need to purchase a Power Platform license from Microsoft.
Power Automate
Power Automate connects SharePoint and other applications to create automated workflows. Power Automate can be integrated with more than 300 data sources, including the most popular Microsoft 365 and even non-Microsoft 365 apps.
Power BI
Power BI is a tool that collects and visualizes data from the underlying data platform of the Microsoft Power Platform, as well as from other MS 365 products. The collected data is available within the Power BI app, but a special web part makes it possible to publish it in SharePoint as well and store custom reports within an intranet.
Power Apps
Power Apps is a toolset that allows users to quickly build a custom business application and connect it to various data sources, including SharePoint lists and libraries. SharePoint can also be a document repository for such applications.
Make the Most of Your Daily Software Suite
SharePoint is an integration-friendly platform. You can connect it with off-the-shelf or custom software that is vital for your organization and benefit from the synergy it creates.
About Brimit
Brimit is a Microsoft Gold Partner with 10+ years of experience connecting SharePoint with the software products businesses need most. We provide SharePoint integration services for companies that use the platform, as well as for independent software vendors (ISVs). We help SharePoint users connect the platform with essential systems to simplify daily routine and streamline internal operations. Integrating a software product with SharePoint helps ISVs extend their product's functions and expand their customer base. The Brimit team has the necessary experience and tools to implement a project involving out-of-the-box connectors, Microsoft Power Platform products, and custom integrations.