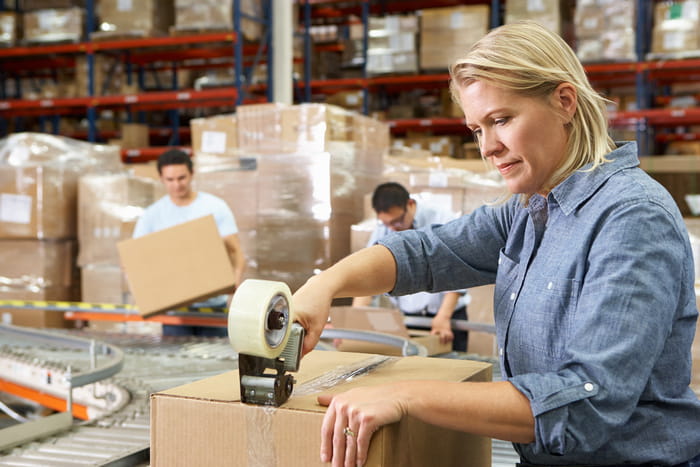 B2B companies are now conquering the heights of e-commerce, where providing a smooth customer experience is the only way to the top. How do you build a B2B customer portal that will give its owner a strategic advantage in the years ahead?
According to Gartner's Magic Quadrant for Digital Commerce, by 2025, organizations offering a unified and frictionless commerce experience will see at least a 20% uplift in total revenue. Salesforce's report on why digital will become the primary channel for B2B engagement likewise highlights that 89 % of B2B decision-makers attribute expected business growth to the success of digital commerce.
The figures look tempting, but one main question remains: Exactly what is hidden under the cover of a successful B2B e-commerce experience? In this blog post, I would like to spotlight the future-proofed features of a B2B customer portal based on Salesforce Commerce Cloud for 2024 and beyond. Then, I'll explain how to implement the functionality you need using Salesforce.
READ MORE Salesforce Commerce Cloud Explained: Pricing, Hosting, Performance, Scalability
1. Portal's Alignment With the Omnichannel Communication Demand
According to McKinsey, B2B customers are now interacting with suppliers via ten or more channels, including email, video conferences, and webchats. This means that organizations should make sure to provide business buyers with omnichannel communication experiences that involve the most popular channels. Before implementing new channels, though, B2B decision-makers should understand exactly what their buyers use, create a comprehensive profile for every B2B customer, and provide them with the channels they need. It's also crucial to align all the information received via these channels. No matter which channels customers choose, the conversation with a particular customer must pick up where it left off during the previous contact.
How to use Salesforce to meet the demand for omnichannel B2B communication
With Salesforce, you can activate multiple channels for communicating with B2B customers and keep all messages in one place.
Email. Salesforce supports inbound messaging from business customers. As a recipient, you can set up a service to handle incoming emails and process messages to retrieve the necessary content, headers, and attachments. Besides, Salesforce provides the Email-to-Case service, which enables you to automatically create cases from incoming emails so that a support team can manage and respond to customer inquiries. You can also send outbound emails from Salesforce using workflows and triggers.
Portal chats. On Salesforce, a B2B portal can provide live chat with an agent, a chatbot, and support service messaging. These features are a part of Experience Cloud and can be used with Salesforce B2B Commerce as well.
Customer forum. While some cases can be logged with a support agent, other posts can be seen by all forum users. You can also create a separate community portal where your B2B customers post their thoughts on your portal's functionality and other general issues that arise.
Messengers, SMS, social media. It's also possible to stay connected with B2B customers through popular messengers and social media. For this purpose, Salesforce provides several products—Salesforce Digital Engagement, Salesforce Marketing Cloud, and Salesforce Managed Packages—or you can also use third-party integrations.
READ MORE Messaging in Salesforce: Ways To Send Text, WhatsApp, Viber Messages
2. Extended Mobile Experience
More and more, B2B buyers expect a consumer-grade purchase experience, including the option to use mobile devices. According to the B2B Future Shopper Report 2023 by Wunderman Thompson, 66% of B2B buyers expect a B2B site to provide a similar experience to what they would get when making a purchase on a B2C site, including convenient browsing, researching, and buying on mobile devices.
How to ensure extended mobile experience using Salesforce
A Salesforce-based B2B portal is easy to use in a mobile browser. Nevertheless, if you would like to extend the mobile experience for B2B portal users as much as possible, there are two options.
First, you can use Mobile Publisher, which converts a B2B customer portal into a mobile app. All portal functionality remains, and some new features, such as push notifications, have been added. Second, you can create a custom hybrid or native app that can be fully integrated with Salesforce using Salesforce's SDKs.
The first option is preferable when it's important to start quickly and there are no specific requirements for interfaces and use in offline mode. The second option is suitable for implementing advanced UI/UX and more sophisticated features such as continuous geolocation.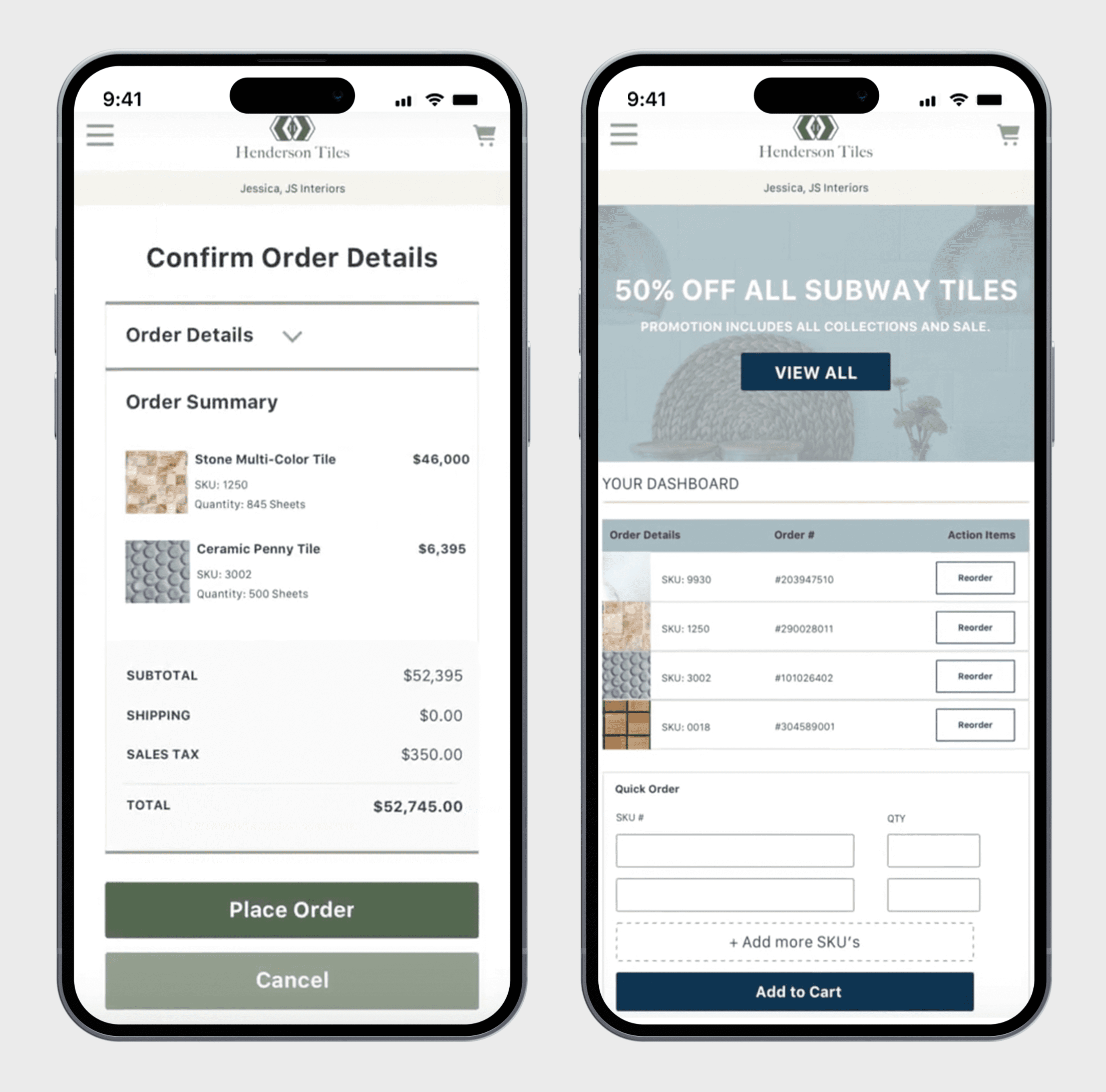 3. Personalized online shopping experience
In a Salesforce survey of business buyers, 65% of respondents said they would move their business elsewhere if the seller didn't treat their organization as unique. Moreover, the B2B Future Shopper Report 2023 states that 70% of buyers want related product suggestions and offers to be personalized and relevant. Thus, business customers not only need a convenient interface but also appreciate personalization during their purchasing experience.
How to attain higher personalization using Salesforce
Using Einstein for Commerce, a portal's owner can get personalized product offerings and pricing for the portal's users. Implement custom Lightning Web Components for the portal to demonstrate these recommendations to relevant customers.
4. Simplified ordering
Digital spending is growing. Forrester highlights that B2B e-commerce will reach $3 trillion in the US by 2027, up from $1.7 trillion in 2021. This means that spending online is becoming more convenient and streamlined for business buyers. According to Salesforce, 48% of B2B decision-makers admit that order automation is one of the biggest values digital brings to their customers.
How to simplify ordering using Salesforce
If your B2B customers regularly buy the same goods on your portal, you can create a special button to allow them to copy previous orders. It's also possible to provide B2B customers with an option for fast ordering. To do this, a form can be configured to insert the ID numbers for the necessary goods. These items will be recognized by the portal's system, which will then automatically add the goods to the shopping cart.
5. Complex shipping functionality
Simplified complex ordering goes hand in hand with tailoring shipping options to customers' situations. When ordering goods, customers often have several flows for different branches or subsidiaries. This aspect differentiates the B2B e-commerce experience from B2C and must be taken into account when launching a customer portal.
How to provide complex shipping functionality using Salesforce
Salesforce Commerce Cloud allows you to process transactions with multiple delivery locations and dates under one portal account. By adding custom LWC, you can offer your B2B customers the option to split orders within the framework of a single contract.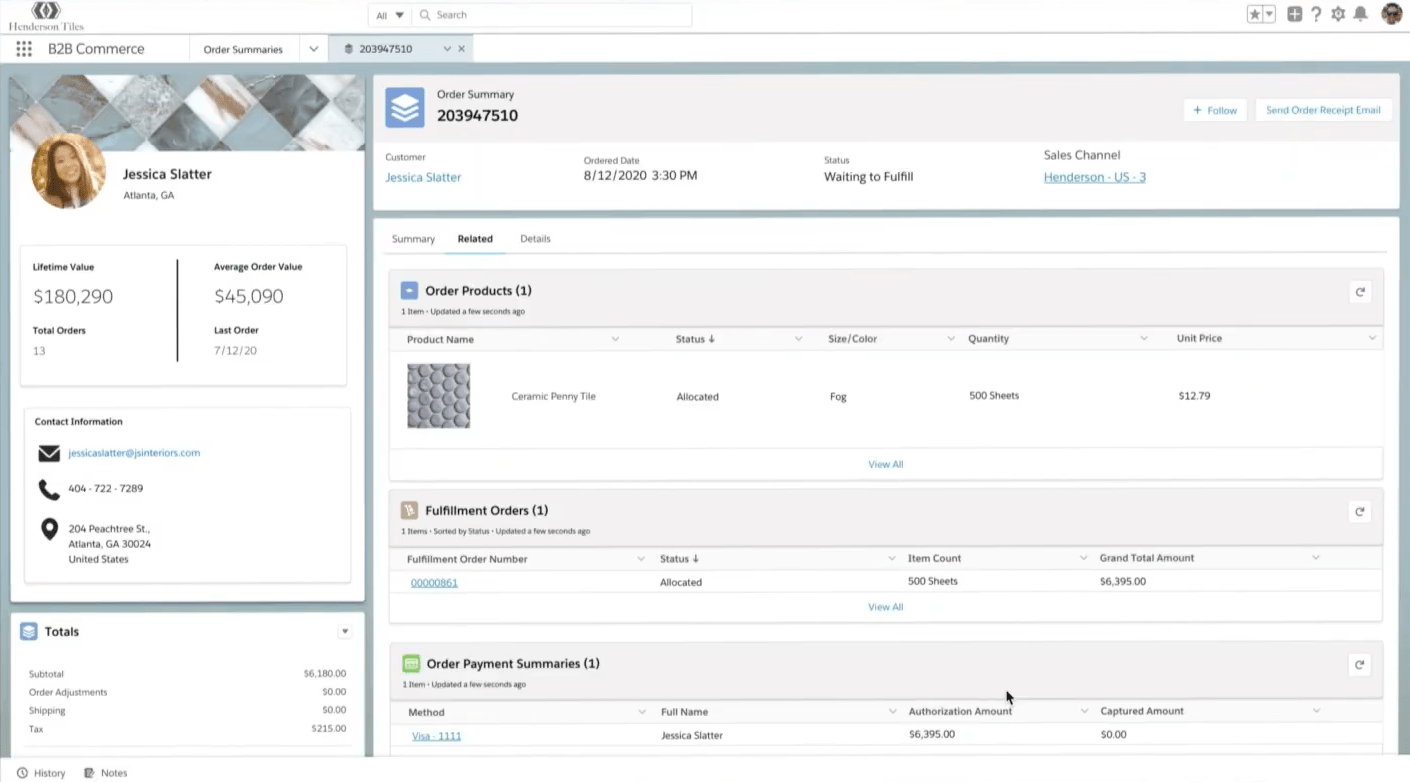 6. Quotation management
Unlike in a B2C setting, businesses often tailor pricing to individual buyers. B2B companies need to create and manage prices, discounts, and promotions. According to Price Intelligently, a 1% improvement in price optimization results in an average boost of 11.1% in profits.
How to manage quotes effectively using Salesforce
B2B portal owners can apply Salesforce CPQ to generate quotes and orders, automatically renew them, generate accurate prices and discounts, and deliver complex and bulk pricing systems. The tool takes into account quantities, discounts, and customizations. With Salesforce CPQ, you can successfully apply bulk pricing models to encourage large orders.
READ MORE A shortcut to a powerful B2B portal if you already use Salesforce