B2B transactions are often made with long-term clients, which are obtained by cultivating customer service and loyalty. To anticipate and satisfy clients' needs, you will have to capture and utilize the maximum possible amount of customer commerce data. If you already use Salesforce CRM or other Salesforce products, you can take a shortcut: it's possible to build a powerful B2B customer portal on the same platform and engage the data from Salesforce products already in use to maintain fruitful relationships with B2B clients.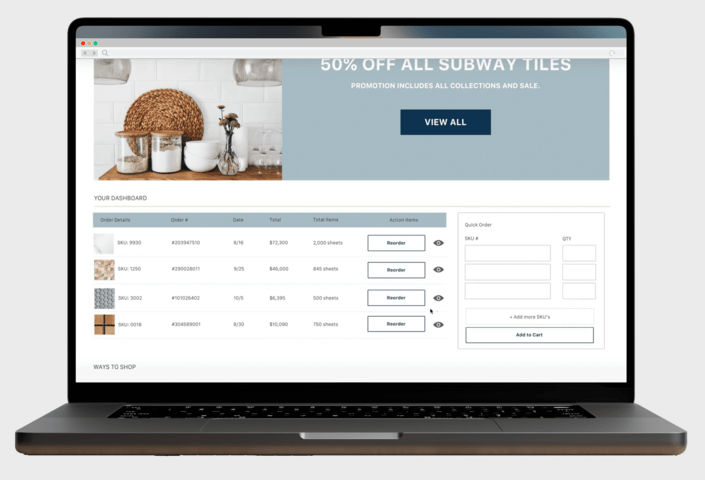 Opportunities for building a B2B portal with Salesforce
Salesforce B2B Commerce is designed to meet business buyers' needs, which are different from those of end customers. For instance, businesses need to process orders for hundreds of items and quickly receive information about items in stock, delivery terms, and the exact cost—all while having a B2C-like shopping experience.
Salesforce B2B Commerce Cloud retains standard e-commerce capabilities, including illustrative images and product pages and the functionalities of showing the prices of goods, searching for specific items, and adding products to a cart. At the same time, Salesforce B2B Commerce Cloud has features that will be appreciated by business buyers:
Visitors to the portal can create complex orders by accommodating hundreds or thousands of items per order in a shopping cart.
If authenticated, it's possible to place large orders in a few clicks, thanks to automated reordering.
A portal client will receive a specific product catalog for a selected subset of products with current prices and delivery terms.
BSB Commerce Cloud's complex shipping functionality makes it possible to set multiple delivery dates and locations.
B2B Commerce Cloud provides multiple payment types, such as credit cards, purchase orders, or automated clearing house transactions.
Verified users will be able to refer to their order histories.
You can purchase a starter edition or an extended version of B2B e-Commerce. For more on the cloud, see our blog post on pricing, hosting, performance, and scalability for Commerce Cloud.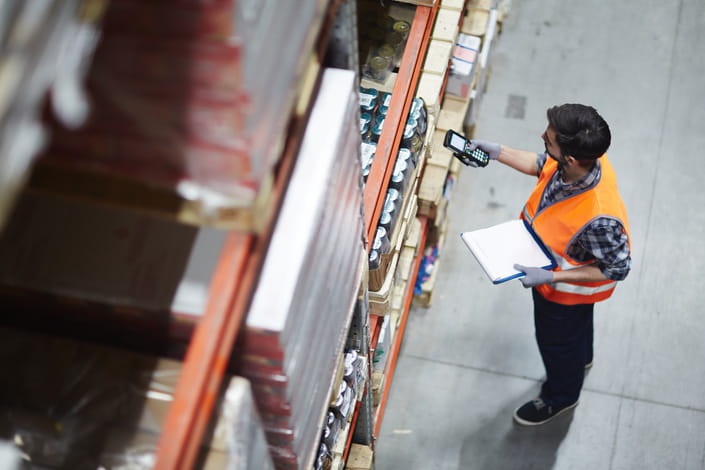 How Salesforce B2B Commerce aligns with other Salesforce products
For companies already using Salesforce products such as Sales or Marketing Cloud, B2B Commerce Cloud can jump-start effective B2B since it is native to the Salesforce platform. Salesforce B2B Commerce integrates out-of-the-box with Salesforce CRM data from Experience Cloud, Sales Cloud, and Service Cloud.
Adding B2B Commerce to your Salesforce software suite provides multiple benefits:
You'll be able to see all B2B Commerce activity in the sales dashboard of a familiar Salesforce interface.
Your account and sales managers will get a complete view of customer activity—including B2B Commerce activities such as order history and carts—to help them identify better opportunities.
You'll be able to use CRM data directly on the B2B portal to show a specific customer's negotiated price rather than the list price.
You'll be able to generate reports for your most vital sources—customer data, the B2B portal, etc.—all in one system.
A single system will be used to manage quotes, orders, shipping, and payments. Actually, you may already have all the necessary data in your CRM and just need to start using it in Commerce.
You'll have access to a wealth of different AppExchange apps and add-ons to extend the functionality of the portal when needed.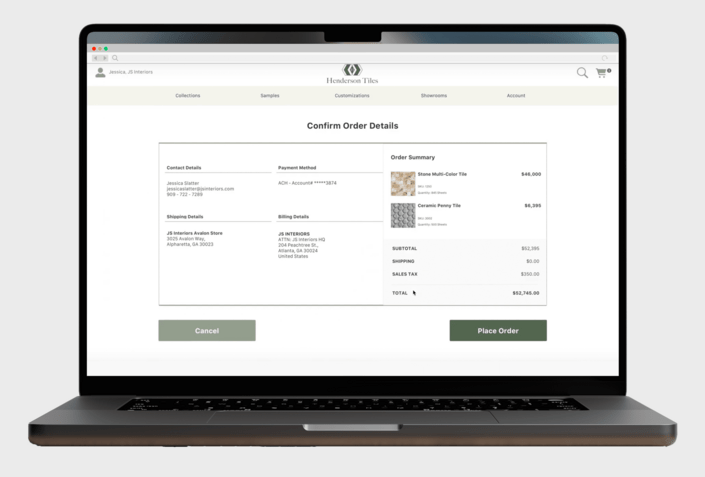 How to launch a B2B customer portal fast with Salesforce
If you already use Salesforce, you can acquire a license to launch a B2B portal in the same environment. The launch will require you to take the following steps:
Get your Org ready for B2B Commerce with the help of Commerce Setup Assistant
Enable digital experiences for Commerce and Commerce features
Confirm order settings for your store to process purchases
Enable Person Accounts to create individual buyers
Configure sharing settings for Commerce objects
Configure internal users who are involved in creating and managing stores
Set permissions for buyers, buyer managers, and account switchers
Set multifactor authentication to protect user accounts
Install Commerce reports
After setup, you can import data and create and configure stores. You can also customize your domain and B2B customer portal.
Discover how to get a comprehensive B2B portal that will help you optimize costs and gain a competitive advantage.