"Brimit's skill set—including its in-depth and up-to-date knowledge of the technologies it uses—is impressive."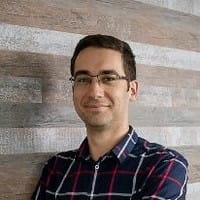 Zoltan Bozoki
Senior Project Manager, POSSIBLE
The need
POSSIBLE is a creative agency with 21 offices spanning five continents. The company was planning to develop an intercompany web portal for all of its employees, where the primary focus was on sharing information. POSSIBLE needed a provider of front-end and back-end development services, and the task was to provide a seamless delivery and implementation of new features while minimizing negative impact on users' business.
The outcome
Collaborating with Brimit, the customer built a robust information-sharing solution on a modern technology stack, which promotes ease of functionality extension and maintenance. POSSIBLE was praised by their clients and users for their response time, skill in execution, and outstanding communication.