Earlier this year our company participated in Sitecore Hackathon 2015. 3 Brimit Developers joined 32 teams worldwide for 24-hour marathon of Sitecore 8 new module development.
It was our first experience in Hackathons and, even though we haven't won this time, we have gained great experience, positive emotions and a great Sitecore 8 module.
Since the hackathon winners were announced, we have received several requests for our module from Sitecore developers and administrators. Now the Box integration module has been published on the Sitecore marketplace and we are eager to share it with Sitecore community.
The Box Integration module provides instant access to Box content from Sitecore. It recreates Box files and folders within Sitecore as proxy items with complete metadata, synchronizing content with Box account but without actually downloading content to Sitecore.
Module installation, setup and synchronization process is quite easy, please refer to the documentation available. Obviously, you will need valid Box account with media files uploaded to the service.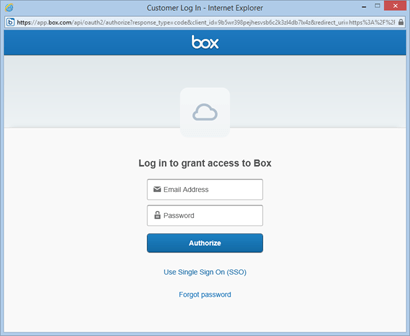 The synchronized content can be used to create View or Download links within Rich text Editors. While the Download link simply allows site visitors to download media content, the View link will display preview with the linked file content in a popup.

This Box integration module will come in handy for site administrators and content editors, who don't want to store downloadable documents on their servers or Sitecore media library, but yet not ready for complex and feature rich digital asset management systems. The integration module provides user with simple and functional solution along with most often used elements.
Yet, the integration module does have remarkable features, for example, it allows uploading files and documents to the Box account directly from Sitecore. The module also adds tracking functionality for the Box proxy items that are created in Sitecore. That means the items can be used for profiling and goal tracking with standard Sitecore analytic means, expanding reporting tools available for Marketers.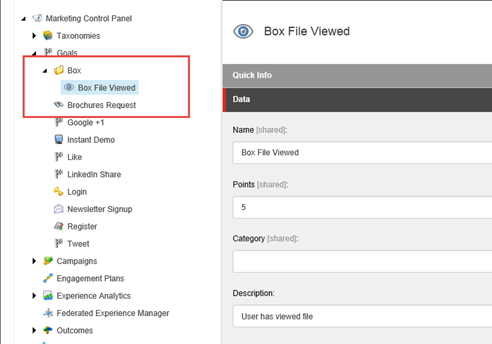 Box service has good API and therefore the Box integration module can be enriched with custom functionality. Contact us if you have any questions or need custom Sitecore solution.