Office 365 vs. Microsoft 365: What's the difference?
Microsoft 365 is a subscription product that provides organizations and individuals with apps and services for collaboration, communication, management, and analytics.
Microsoft 365 used to be known as Office 365, a set of core Microsoft productivity apps launched in 2011. In 2020, Microsoft Corporation consolidated the Office 365 apps with the rest of their products, creating a single cloud-based system under the name Microsoft 365. So, Microsoft 365 and Office 365 are technically the same.
What apps and products does Microsoft 365 include?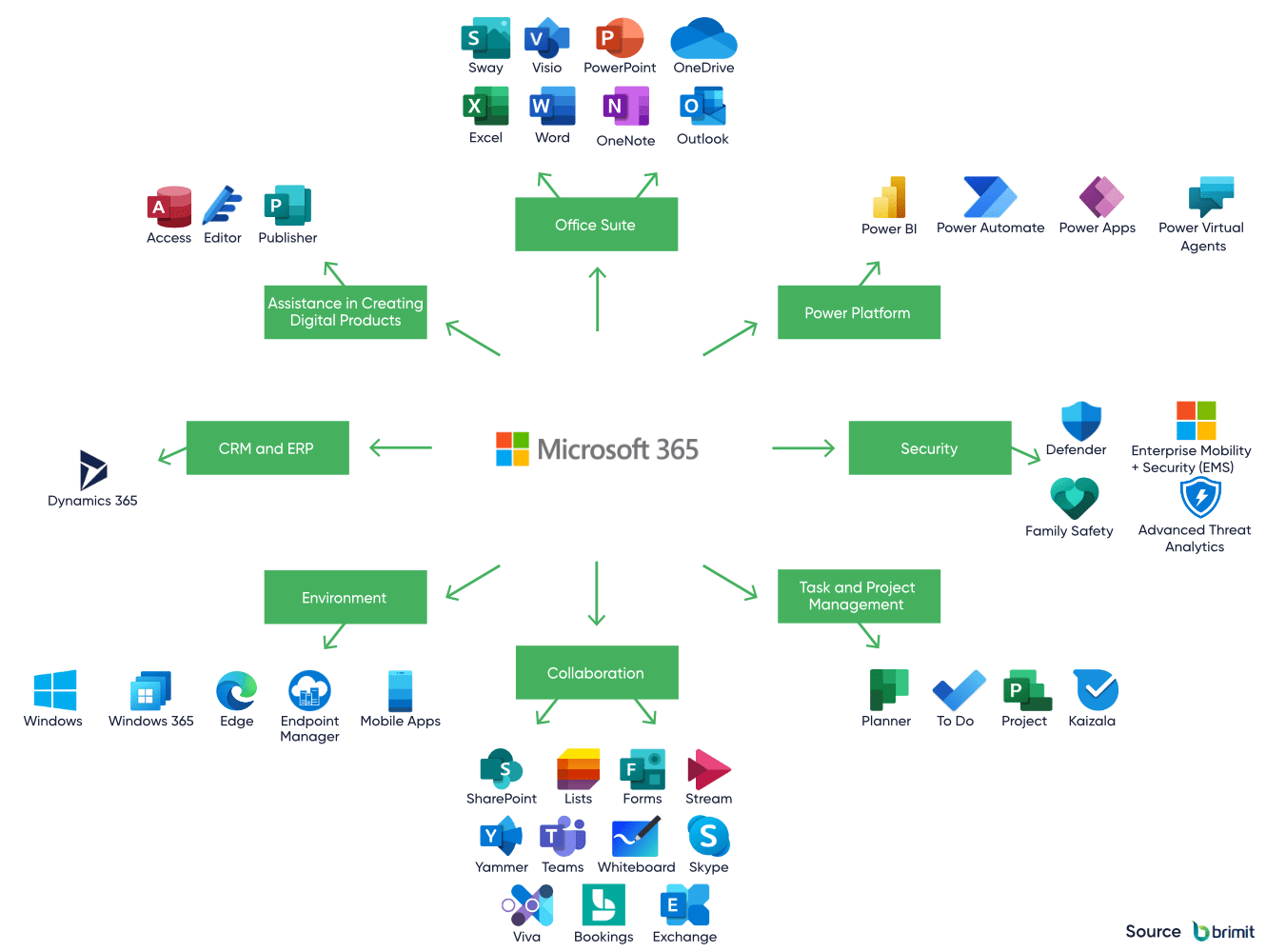 Microsoft 365 includes all the familiar features from Office 365: Word, Excel, PowerPoint, OneNote, OneDrive, Outlook, Teams, and several apps for establishing and maintaining workflows within an organization. Though most Office 365 subscription packs have automatically become Microsoft 365 subscriptions, Office 365 E1, Office 365 E3, and Office 365 E5 plans for enterprises are still available.
Apart from the Office 365 suite, Microsoft 365 brings together programs and services for advanced security, analytics, business automation, device management: Enterprise Mobility + Security (EMS), Power Apps, Power Automate, Windows, and extended OneDrive cloud storage.
Microsoft 365 provides subscription plans for personal and family use, businesses, enterprises, and educational institutions.
Is SharePoint Part of Microsoft 365?
SharePoint is a document and content management system that belongs to the family of Microsoft 365 products and can be integrated with any of the apps in the Office suite. Microsoft Sharepoint can either be purchased separately or as a part of certain business and enterprise subscription plans.