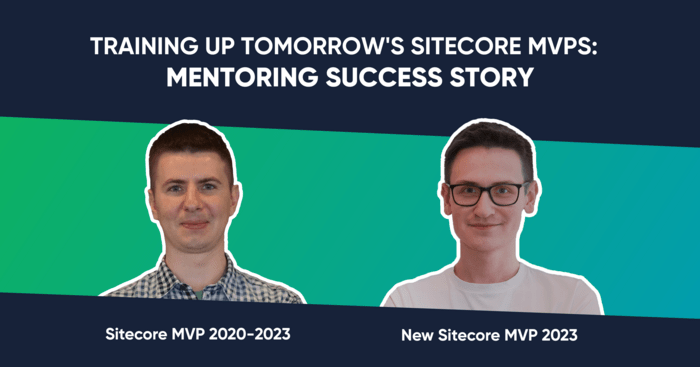 Last year, I realized it was time to give back to the community that helped me become a Sitecore professional. That's when I decided to become a mentor in the Sitecore Mentor program. In this blog post, I'd like to share how I helped a young professional become a future Sitecore MVP. If you're also thinking about participating in the program, keep reading.
Getting Started
During the application process, I shared my background, experience, and motivation to become a mentor for Sitecore's team. After the screening, they accepted me into the program and connected me with my mentee. It turned out that we knew each other. My mentee was looking to build a career in Sitecore development. We were both excited and eager to get started on this journey.
Setting Expectations
One of the first things I learned as a mentor was the importance of setting clear expectations. Participating in the mentoring program is not the same as receiving an MVP award. A mentor's main task is to introduce mentees to the Sitecore community. Show them what you do, teach them to do it, and help them arrange speaking sessions at Sitecore User Group events.
First Steps
In our initial meeting, we discussed our goals for the mentoring program. We talked about my mentee's career aspirations and the specific areas in Sitecore he wanted to focus on. As a result, we chose to study Sitecore CDP + Personalize and Sitecore Send.
At this stage, invite your mentee to Sitecore's relevant Slack channels and help him or her get acquainted with each one. Explain that there is a lot of useful information there, and people help each other—so the mentee shouldn't hesitate to participate. The same goes for Sitecore Stack Exchange. In short, the initial conversation lays the foundation for the entire mentorship journey.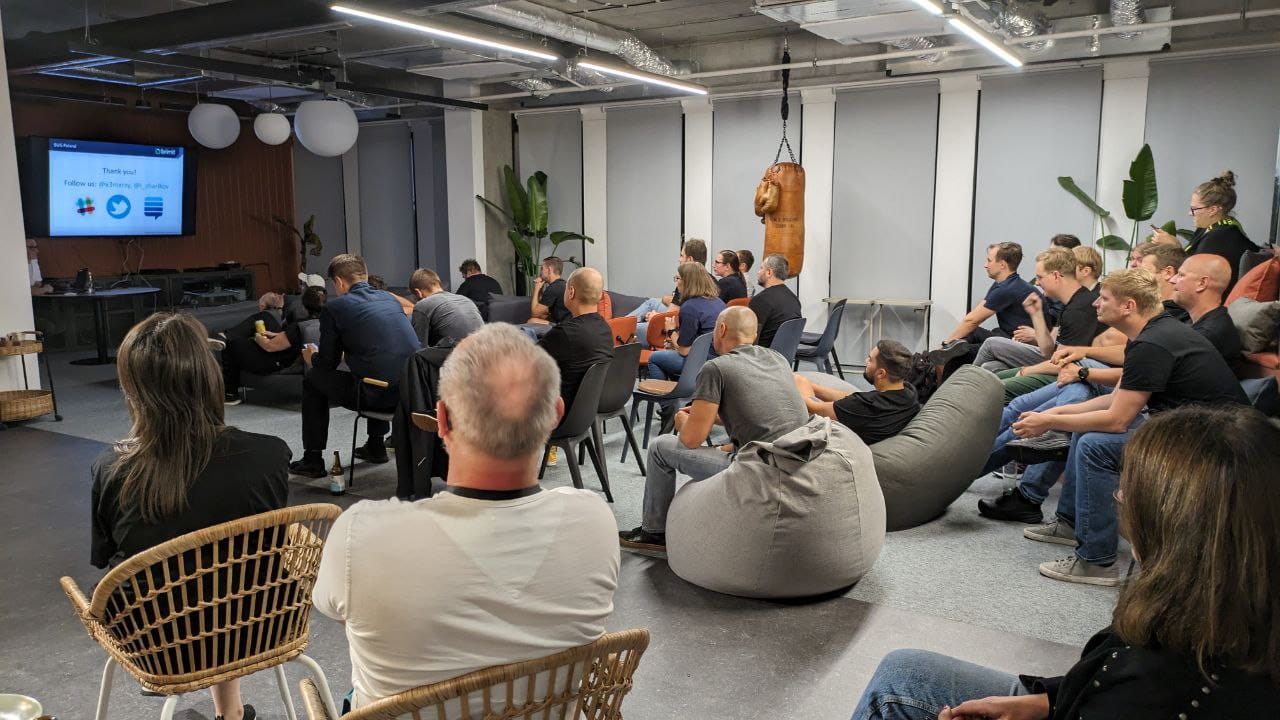 Sharing Knowledge
For me, one of the most gratifying aspects of being a mentor in the Sitecore program was the opportunity to share my knowledge and expertise with someone who is genuinely eager to grow as a professional. The most challenging part was also the most rewarding—coming up with scenarios and integrations that would be useful in real-world projects and have business value.
We held regular virtual sessions where we brainstormed, decomposed the scope of work with the chosen software products into smaller tasks, worked together to test what was ready, did some troubleshooting, and agreed on new tasks for the next session.
Here's an important tip for mentees: If you decide to do something new, something you've never seen on StackExchange or in Sitecore gurus' articles or videos, don't forget to take notes. Even if you end up writing nothing but a few simple remarks, these notes could still help someone in the Sitecore community in the future. This knowledge might come in handy when preparing presentations for SUG meetups as well. If you come up with something new that contains a lot of code, be sure to create a module and share it on GitHub.
Presentations at Sitecore User Group Events
Speaking at SUG meetups is probably the most stressful part for mentees, so it's important to approach this aspect of the program with care. I used the following strategy with my mentee.
Joint online presentations
First, try speaking together. The mentor should choose a suitable topic and make a plan for a joint presentation, and each person should prepare his or her part. Then, after putting it all together, the mentor can make any necessary corrections. Finally, you can practice presenting the topic together. I recommend starting with online presentations since they are less intimidating—you can always use a second monitor with the text of your presentation for backup.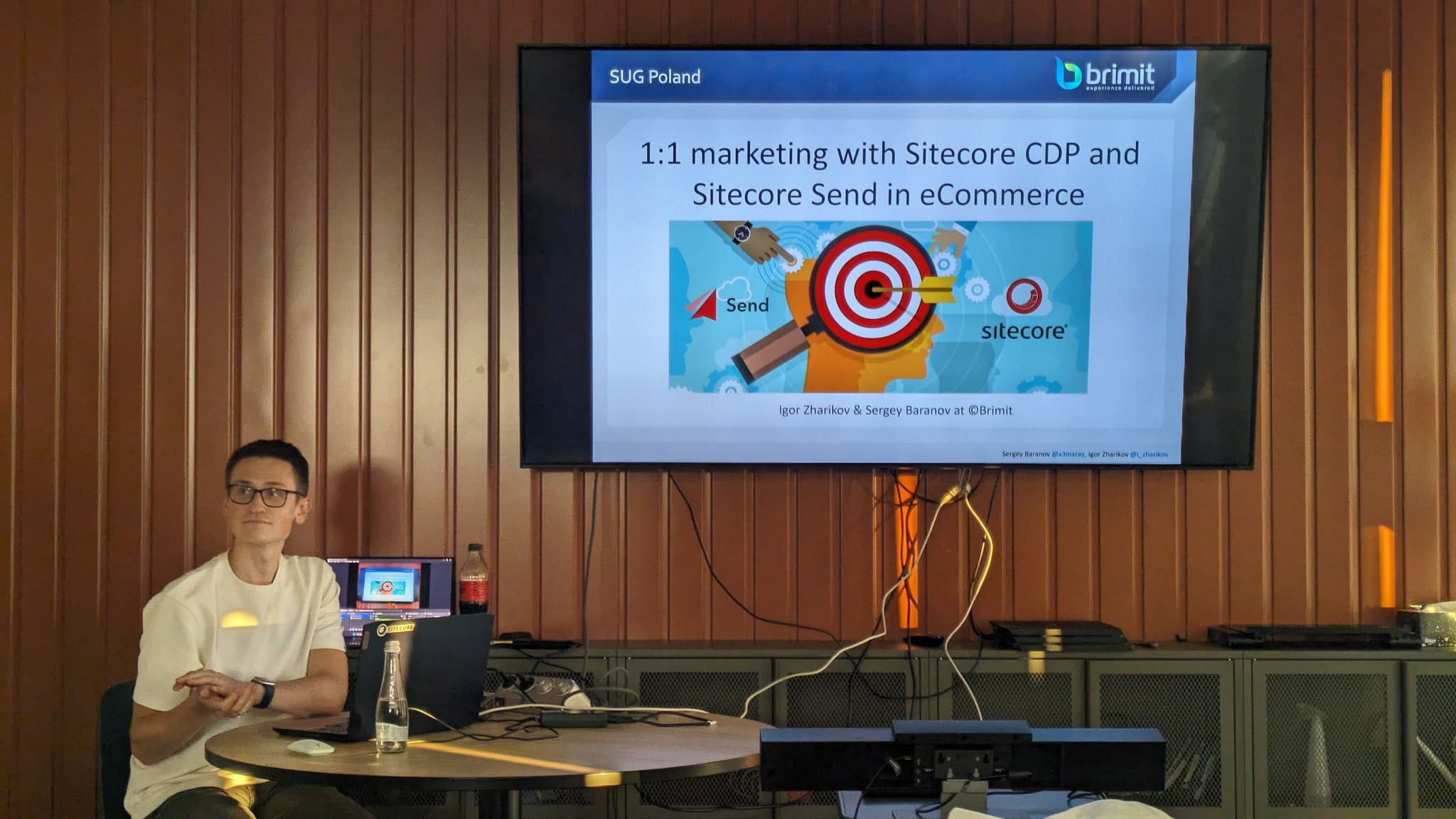 Independent online presentations
After getting their feet wet with a joint presentation, a mentee can try doing a presentation by themselves. The mentor should try to keep his or her involvement in the preparation process to a minimum. Just supervise and give advice. When the presentation is ready, have the mentee do a practice run, and then give feedback. This experience will make it much easier for the mentee to speak at events in person.
Independent offline presentations
When your mentee has had enough practice online, help him or her organize an offline presentation. The preparation process will remain the same; you just need to add the element of speaking in front of a live audience. It would be great to meet with your mentee offline and practice together.
Speaking at an offline meetup will be an unforgettable experience that will prepare the mentee to become a full-fledged member of the Sitecore community.
Reaping the Fruit
As the months passed, my mentee's skills and confidence grew exponentially. In less than a year of working together, my mentee had completed three speaking sessions (one joint, two independent), written a set of technical articles, and published a couple of modules on GitHub.
The pinnacle of our mentoring journey was when we submitted the mentee's MVP application and received word a few months later that he had been awarded the title of Sitecore MVP. It was a moment of immense pride for both of us. The success of the mentoring program boosted his confidence and had a positive impact on his career trajectory.
Conclusion
Being a mentor in Sitecore's mentoring program has been a rewarding experience for me. It allowed me to contribute to the Sitecore community and help a talented individual jump-start a successful career. But it wasn't just a one-way street; I learned a great deal from my mentee, gained new perspectives, and sharpened my skills in the process.
Mentoring isn't just about sharing knowledge; it's about fostering growth, building connections, and making a lasting impact. My Sitecore mentoring journey has been extremely fulfilling and has also taught me that when you invest in others, you ultimately invest in your own growth as well. I am grateful for the opportunity to be a part of this program and look forward to continuing my journey as a Sitecore mentor.