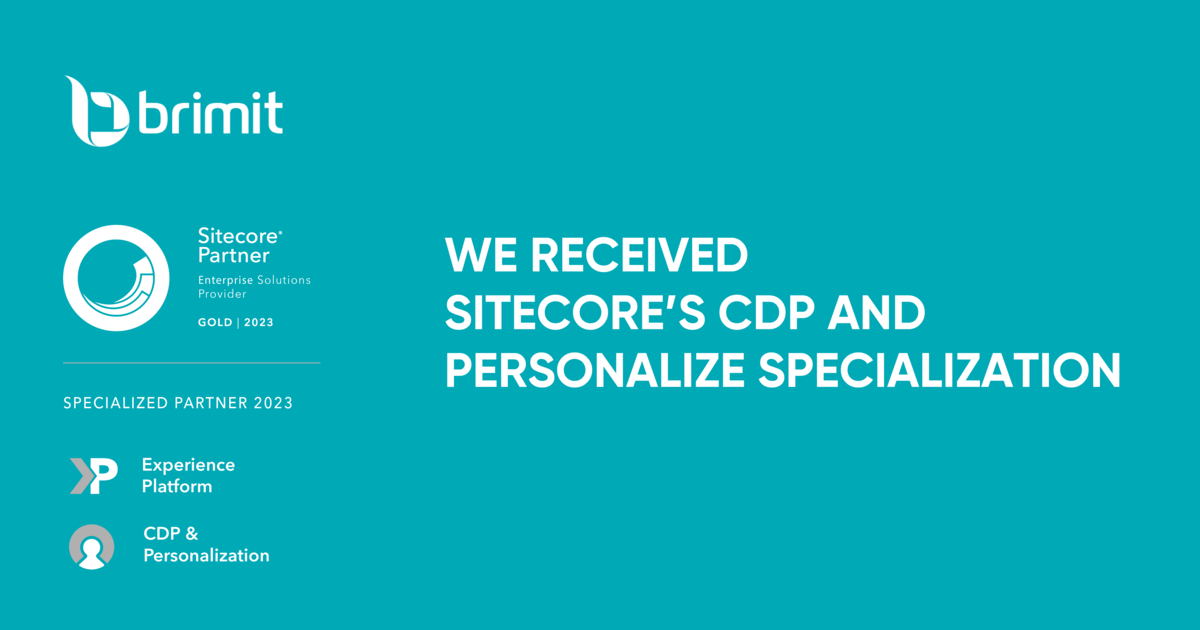 Brimit's team was recently awarded Sitecore's CDP and Personalize Specialized badge. To achieve this new honor, we have completed all the necessary training and demonstrated a proven track record of success.
For 12 years, Brimit has continued learning about new opportunities to help our customers use Sitecore to deliver memorable digital experiences. Brimit is a Sitecore Gold Partner and a previous recipient of Sitecore's Experience Platform distinction.
We greatly appreciate Sitecore's recognition of our work and hope to continue our productive partnership for many years to come.