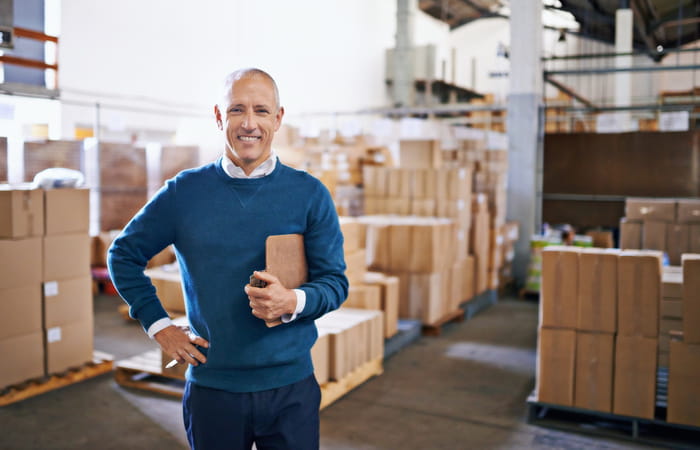 If you're going to create a customer portal for B2B on Salesforce, you have Experience Cloud and Commerce Cloud at your disposal. So as not to cloud the issue, we will consider what these platforms offer in detail and how to take advantage of them to meet B2B commerce needs.
How Experience Cloud facilitates the creation of a B2B portal
Experience Cloud
is a digital experience platform designed to optimize user experience and drive engagement. Experience Cloud emphasizes building relationships with business buyers by helping you create:
A portal where your B2B clients can interact with your company, download sales and marketing materials, and place orders
A self-service support portal to help B2B customers log their cases and resolve issues by using knowledge bases, chatbots, and forums
A B2B commerce portal for placing orders
A B2B customer commerce portal built on Experience Cloud provides the following features:
Management of product catalogs, promotions, and pricing

Account management

Deal processing

Analytics on business customer purchases

Multi-language support for business buyers from multiple regions

Ordering with the help of self-service tools

Access to knowledge bases, chatbots, and forums for resolving issues related to deals

Order history monitoring

Experience Cloud is a Salesforce-native product. This means you can use any data you need from the entire Salesforce CRM to manage your B2B operations. Moreover, you get a wide range of OOTB features that can be used as is or customized to suit your needs.
You can also use Experience Cloud with Commerce Cloud to have more B2B e-commerce functionality at your fingertips. In this case, you don't start from scratch but use your own website domain, site settings, branding, and styling.
How Commerce Cloud facilitates the creation of a B2B portal
Commerce Cloud is an e-commerce platform that is primarily focused on facilitating online sales and offering various OOTB e-commerce features. It incorporates two core products for online sales, including B2B Commerce, which equips business buyers with all the B2B functionality they need while ensuring a convenient, B2C-like experience. This combination doesn't leave business buyers indifferent, which allows you to engage more customers and scale up as necessary.
READ MORE Salesforce Commerce Cloud Explained: Pricing, Hosting, Performance, Scalability
A B2B portal based on Salesforce B2B Commerce will provide your business with all the essential B2B features, including:
Catalog, product, and inventory management
Online web checkout
Automated reordering to streamline complex bulk ordering
Complex shipping functionality to allow for multiple delivery dates and locations
Negotiated and contract pricing
Access to popular B2B payment systems
Order history for authenticated visitors
AI-powered product search and recommendations
Account-based pricing and currency localization
B2B Commerce leverages Salesforce CRM data from Service, Sales, and Experience Cloud. The product also has plenty of pre-configured components just for B2B commerce. And if you feel that the OOTB components don't give you enough wiggle room, they can be customized to the specifics of your business processes.
You can either add B2B Commerce's capabilities to a B2B portal based on an existing Experience Cloud site or start from scratch by using the product separately as a new site. In any case, B2B Commerce allows you to quickly launch a customer portal with all the necessary workflows and business models for B2B sales.