Since our company was started in 2011, we have been collectively working to become a leader in our industry. We are a web development company specializing in mobile applications and Microsoft platforms, spearheaded by a group of .NET developers and Sitecore experts in their respective fields.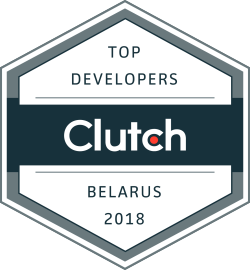 Together, we have been able to rapidly expand our business to new frontiers and because of that, we have been named a top software development company in Belarus by Clutch, a ratings and reviews firm based in Washington D.C. Clutch offers verified reviews of thousands of firms by interviewing past and current clients, as well as by using an objective scoring system that judges based on characteristics such as market presence and industry recognition. Thanks to the feedback received by our clients, Brimit was also recognized for having the top 10 software developers in Belarus by Clutch's sister site, The Manifest.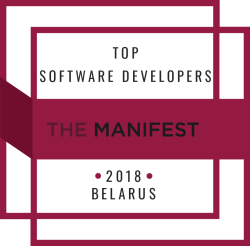 One of our clients, the development team manager at a marketing firm, had this to say about us: "Brimit's work ethic and level of effort ensure that they produce quality products that meet our requirements. Even if we have a misunderstanding, Brimit puts forth the effort to correct any mistakes and make sure they're made right."
Another one of our clients, the founder of a tutoring service, said this: "We haven't had nearly as many support issues after launch that we had originally anticipated since we were building a very custom site. They developed some very high-quality code for us."
We take our clients' words very seriously and are proud to hear that they found value in our work. We work our hardest to use the latest technology to create the best and most efficient solutions possible for all of our clients. We know what it takes to be successful and plan to continue doing what we can to grow and become the best company we can be. For more information, check out our profile on Clutch and make sure to contact us about our highly-rated services.
UPD: We're recognized as a top Website Development Company on DesignRush! We're happy to join leading companies at the populart top software vendor list.