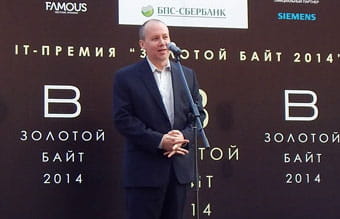 Award Winning Company for the Contribution to IT Education Development
On June 25, 2014, the Hi-Tech Park presented the Golden Byte award, honoring the achievements of the best Belarusian IT companies in 2013. Brimit received a special award for promoting and enhancing the prestige of technical education.
The festive award ceremony of the Golden Byte contest is held yearly and can be compared to Oscar for IT Companies in Belarus. It is aimed to encourage local IT companies and enterprises to improve software development services, enhance digital product quality and grow popularity of technical education.