February 17th Sitecore community in Belarus gathered in Minsk for 4th Meetup. We had 2 guests from Hedgehog development and Sitecore MVP Dmytro Shevchenko and Georgi Bilyukov and presenter from EPAM Vladimir Zaverugo.
Dmytro Shevchenko started presentation with the topic "Sitecore xDB In-Depth: Contacts, Sessions and Clusters". Dmytro is a Senior Solutions Developer at Hedgehog Development and Sitecore MVP and was previously working in Sitecore. Sitecore xDB usage gained lot of attention from attendees and raised multiple questions among participants and online viewers.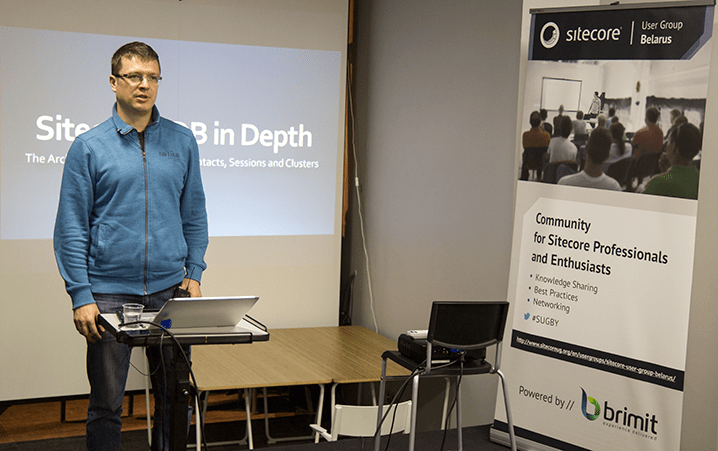 Dmytro also shared details from his blogpost on xDB contact update (link: http://structuredcode.com/how-to-update-a-contact-in-xdb-and-keep-your-cool/ )
Second presenter was Georgi Bilyukov, Senior Solutions Developer at Hedgehog Development and Sitecore MVP. Georgi covered topic "Continuous Integration and Continuous Delivery with Hedgehog Tool Suite" and shortlisted benefits of using TDS for Sitecore.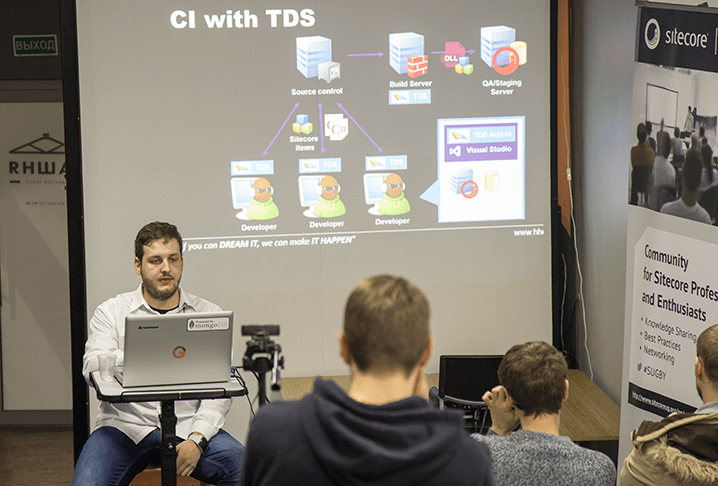 Last presenter, Vladimir Zaverugo showed how to work with the new Sitecore Experience Accelerator. Vladimir is a Lead Software Engineer at EPAM Systems and he presented how SXA works and how to build website with this new tool.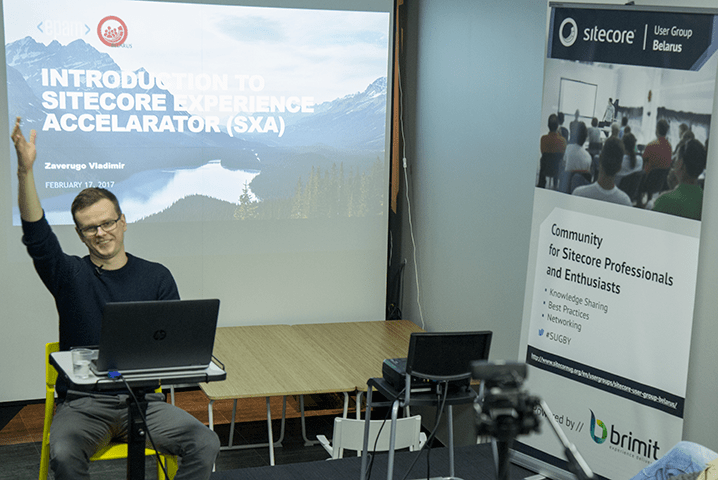 All videos from the meetup can be found on our User Group channel: https://www.youtube.com/channel/UCnDvrk4rr-hcBzCK2Z8Cz_g.
We have big plans for this year meetup schedule and will be holding events every 2—3 months. We welcome speakers and visitors to join our community.