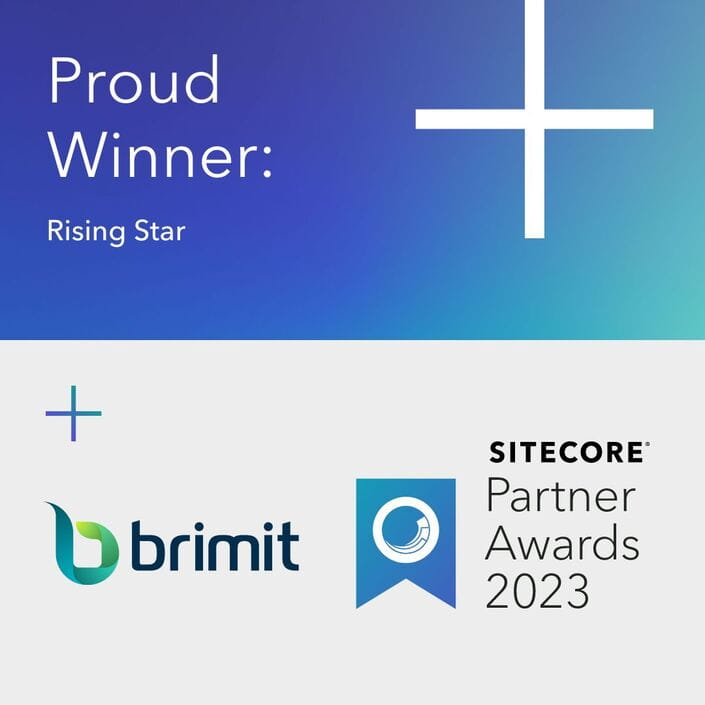 Sitecore just announced Brimit as a winner of the 2023 Sitecore Partner award in the Rising Star category.
Each year, Sitecore recognizes the partners who have achieved the most remarkable results in helping businesses deliver exceptional digital experiences using Sitecore solutions. The winners from the Rising Star category are Silver- and Gold-tiered Sitecore Partners who have generated significant value by identifying and fulfilling customer needs.
For 12 years, Brimit has continued learning about Sitecore technologies. Brimit is a Sitecore Gold Partner, a winner of Sitecore's CDP and Personalize Specialization, and a previous recipient of Sitecore's Experience Platform distinction.
The Brimit team would like to express its deep appreciation to Sitecore for evaluating our performance and contributions to the delivery of composable digital experiences to our clients.
Congratulations to the other winners, and many thanks to the Sitecore community for the support!