Here at Brimit, we help your organization to advance customer engagement, employee collaboration, and equip assist sales and marketing teams with efficient tools to work with their customers and partners. Our services consist of enterprise web development, collaboration space development, CRM implementation, e-commerce solution development, and digital strategy consulting just to name a few. We work with companies of all sizes, focusing mainly on enterprise and mid-sized businesses. We are incredibly appreciative of Clutch and all of our clients we've had the opportunity to partner with. Clutch is a B2B ratings and reviews firm dedicated to connecting clients with the best service providers for the job.
Currently we're working with a law office to build out a partner community on Salesforce. The client wanted to be able to communicate better with other law firms they work with. The platform was developed exactly how the client wanted. We also are making sure through the duration of the project to keep up our communication and transparency to the client.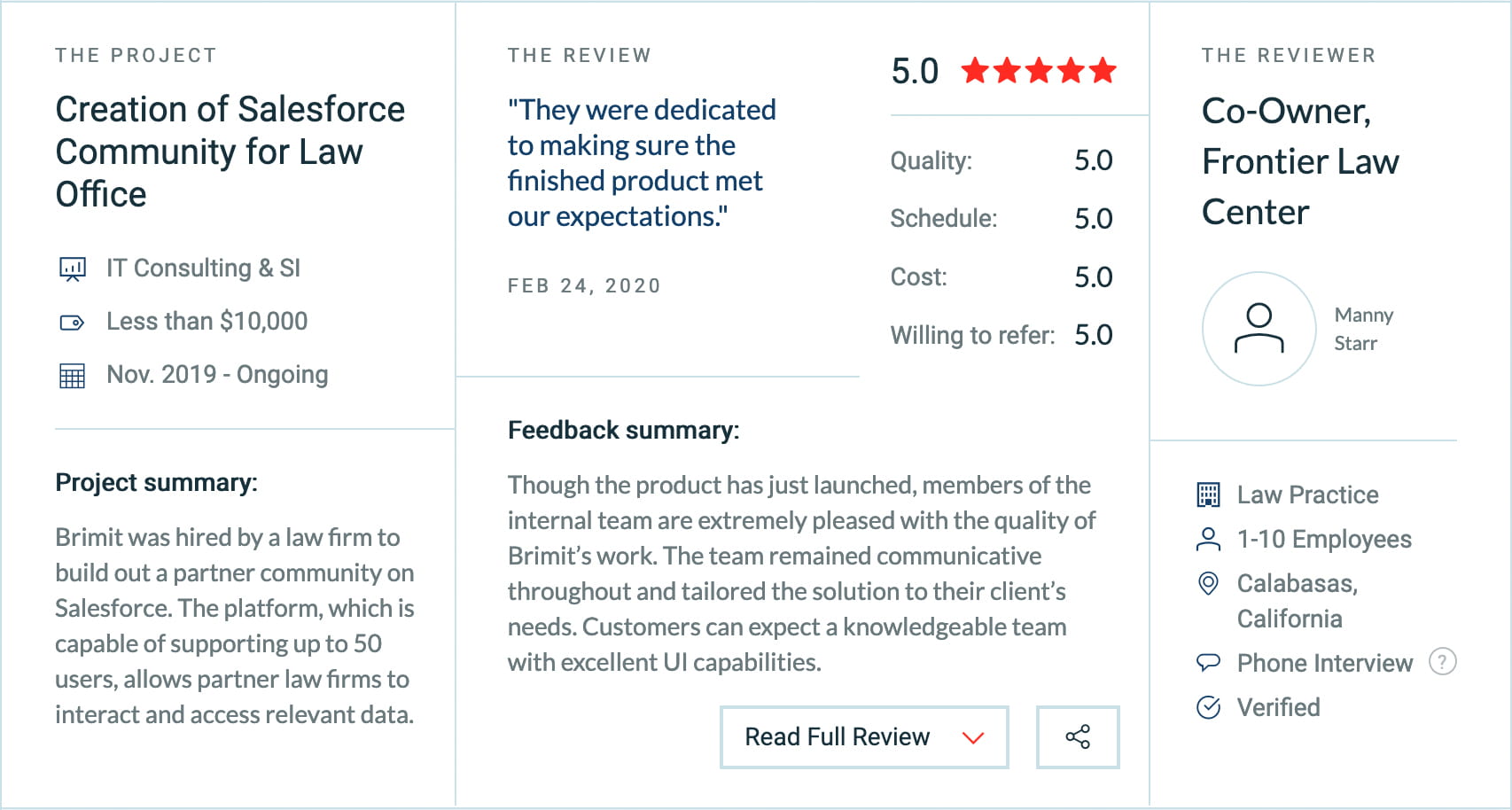 "The team was excellent in terms of listening to our feedback and implementing changes and tweaks along the way. They were dedicated to making sure the finished product met our expectations. Also, Brimit's UI capabilities are very strong." -Manny Starr, Co-Owner at Frontier Law Center
We are also working with a consulting company to create a SharePoint Online platform for one of their customers. The tool allows the company to collaborate internally as well as externally with those not a part of the company. We developed a major part of the code.
"The developers have very impressive programming skills. In fact, they always found a way to work around our problems." - Digital Workplace Consultant at a dev shop
In addition to Clutch's original site, they have now developed a blog-style sister site, The Manifest. The Manifest builds trust for businesses by highlighting them on shortlists of the best performing companies worldwide. Brimit has been featured specifically on the list of the top web development companies in Belarus. Our profile consists of a description of our services, a past project and clients, and some of our awards.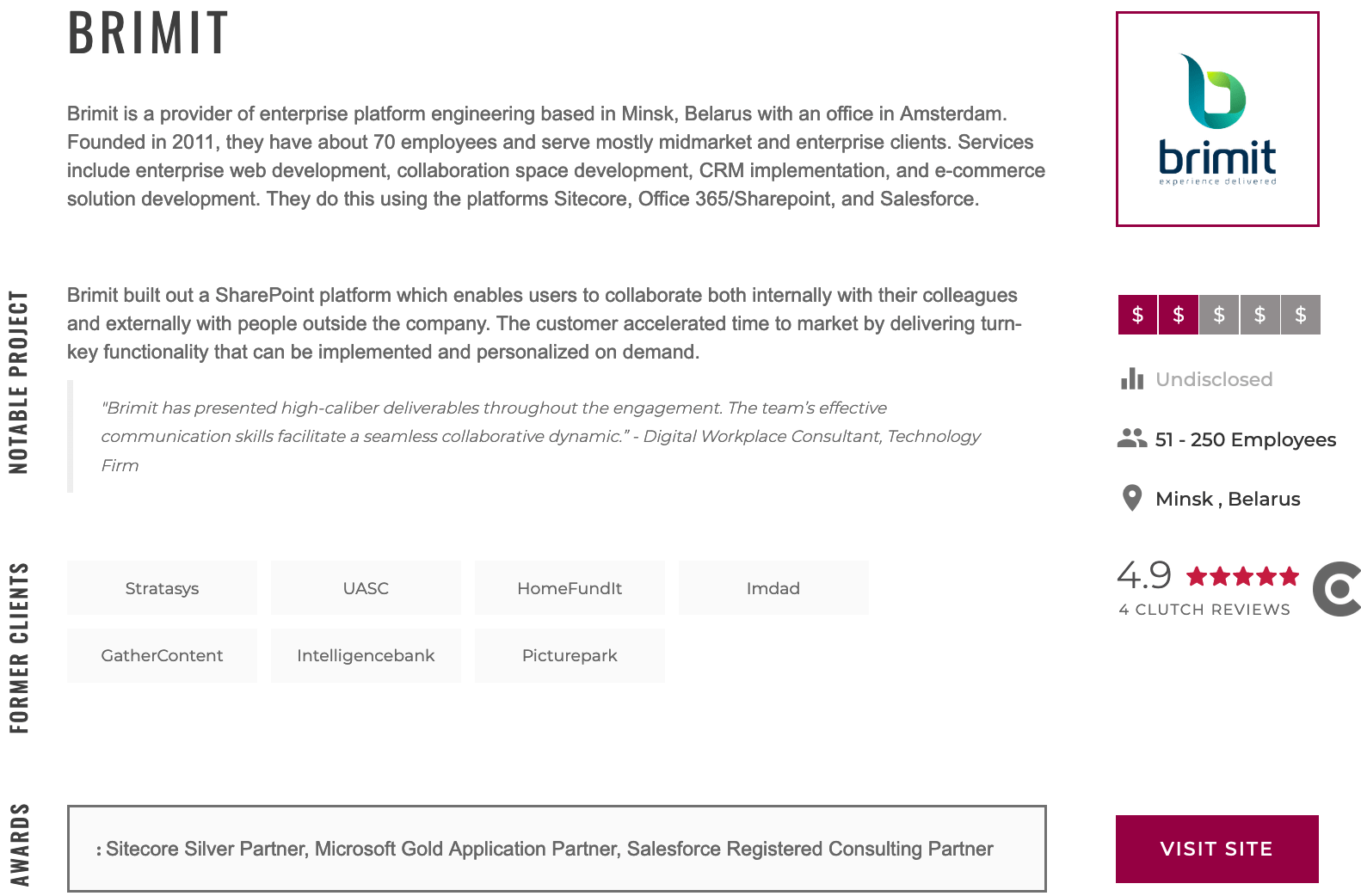 We are so proud of our past successes and will continue to work hard in the future. Take a look at our site to learn more and let us know if you have any questions or want to work with us today!