Over 500 IT professionals and speakers from all around the world gathered last week in a beautiful city of Zagreb (Croatia) at The European Collaboration Summit — to learn more and share their own experiences about Office 365 platform.
Brimit team was glad to be a part of this conference as well as exciting discussions of the latest news regarding Microsoft technologies. The agenda was filled with informative topics like news in Office 365, Azure, SharePoint, Exchange, Skype and Project Server.
During the pre-conference day we had a chance to attend PowerBI and Modern Developer workshops. Both, in our opinion, had a great value. Thanks to John Patrick White and Jason Himmelstein we've got a strong understanding of PowerBI platform and where Microsoft is going with all the latest and upcoming changes in the platform. Paolo Pialorsi explained to SharePoint developers how to live in a new "modern" SharePoint world. It was a great and useful summary of all latest frameworks, approaches and tools introduced by Microsoft team including SharePoint Framework (SPFx), SharePoint and Office 365 add-ins, Pattern and Practice (PnP).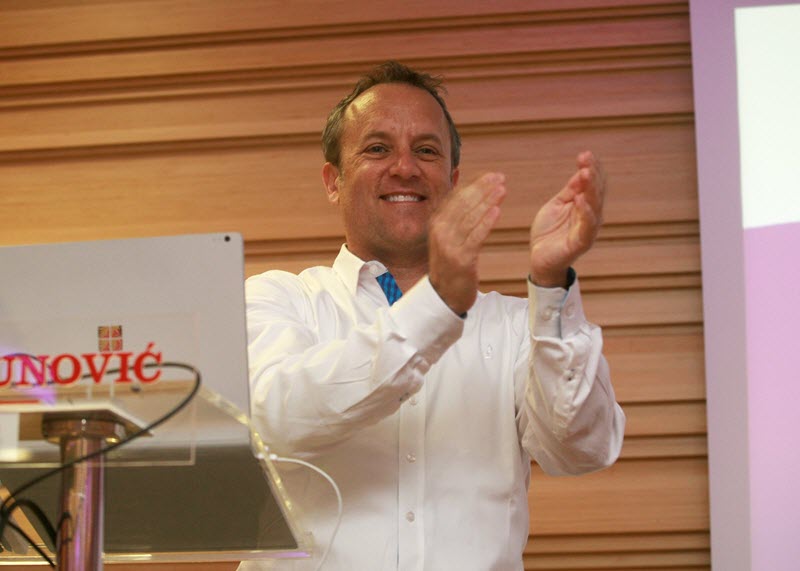 Traditionally the SharePoint conference was opened by Dan Holme who shared latest improvements in the way we are going to collaborate in Office 365. All these things have been announced by Microsoft during the SharePoint Virtual Summit earlier in May. It is crystal clear that Microsoft follows its "cloud-first" and "mobile-first" strategy continuously delivering latest features online in the first place. However, SharePoint On-Premises still stays in the play and will get all these modern things via Feature Packs. Next Feature Pack to be released later this year.
Having said that, most of the sessions were dedicated to the "modern" Office 365 stuff: SharePoint Framework, PowerBI, Power Apps, Microsoft Flow, Office 365 Groups and Microsoft Teams, Azure.
We've got a good introduction to Microsoft Flow from Serge Luca and Isabelle Van Campenhoudt. Microsoft Flow is designed for power users to create automated workflows between their favorite apps and services. The good thing about Flow is that it is integrated with SharePoint (including on-prem), Power Aps and Power BI and not only that. It is possible to use with any other apps and services. It is relatively easy to develop new connectors in Flow. There are also some negative things though. Major one, we think, is inability to copy flows between environment. But Microsoft is already working on it.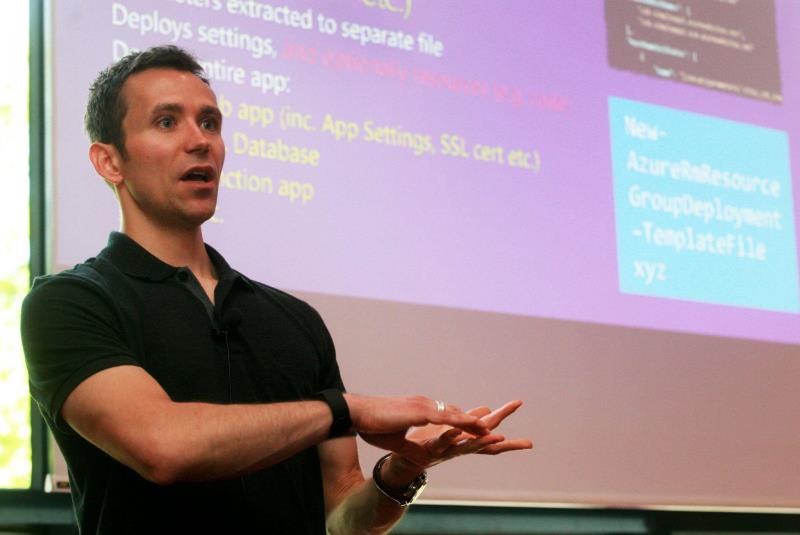 Chris O'Brien during his session demonstrated how to utilize Azure features in Office 365 eco system to build powerful real life applications. It was great to see how easy it is to implement quite complex technical scenarios orchestrating Azure services with minimum development efforts.
Ognyan Guglev, Björn Heinze and Damir Šoić gave us a good overview of the new European data protection policy (GDPR 2018) which applies from 25 May 2018 after a two-year transition period. Speakers showed us from different angels what to do in order to comply with the new regulation. The major takeaway here is to start making the necessary changes right away.
It was great to learn about latest tendencies in SharePoint development during Vesa Juvonen's session. Vesa explained where Microsoft SharePoint development team is heading. We had a great opportunity to understand and ask why all these technical decisions were introduced.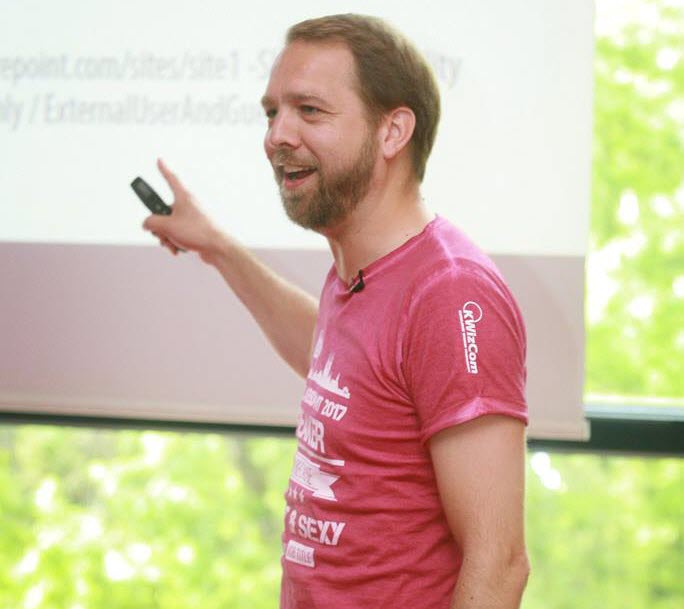 We had a really deep dive into Office 365 Groups thanks to Maarten Eekels and his awakening slide transitions 👍. We have seen that Office 365 Groups are designed to simplify collaboration throughout Office 365 tools — Outlook, Calendar, Delve, Planner, Teams, etc. - creating a dedicated workspace and becoming a powerful hub for team productivity. It was good to know that there're many Office 365 connectors leveraging communication with outside world and the number is growing every day. One thing that we found unhandy about Groups is that a lot of advanced administration stuff can be done via PowerShell only and it is not possible to archive groups in anyway (only "delete" option is available).
All in all, this ultimate community event has been a great experience for us, and it wouldn't be the same without joint efforts of a great organization team. Brimit's sincere gratitude especially goes to Branka Obuljen as thanks to her efforts one extra member of our team was able to get last minute tickets to the conference (hvala vam Branca!😊)
And for those who could not attend the event - please click here for all the slide decks from the sessions. Enjoy!